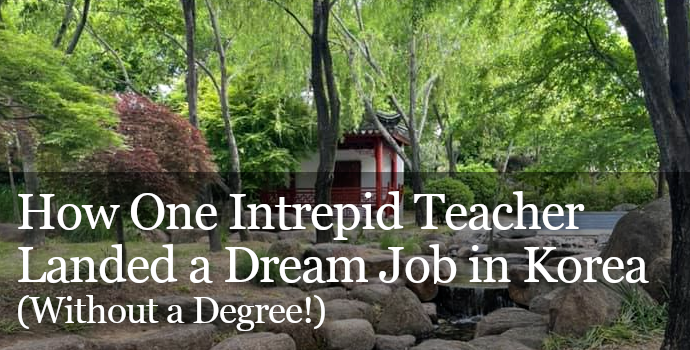 Let's time travel back to February 2021: I had just turned 25 and had quite literally a quarter-life crisis. The pandemic had undoubtedly put a pin in my previous plans of becoming a lawyer, and I was now a manager at the same job that I had been working at since I was 16 years old. I never wanted or thought that I would still be at the same job 8 years later, and I never saw myself having a future there (hence the quarter-life crisis). I was trying to think of other things that I enjoy doing or previous experiences I had back in high school and college, and the things that kept coming to mind were tutoring and leadership.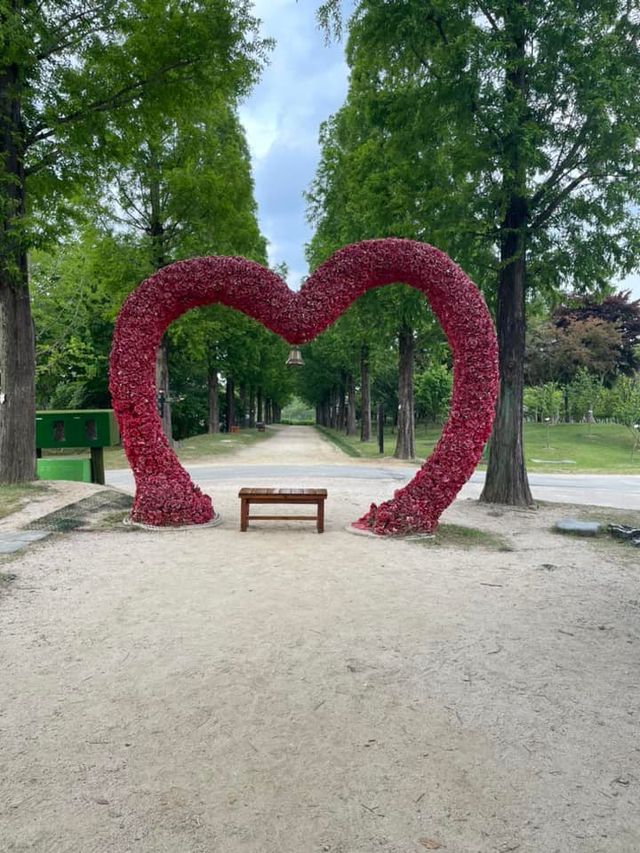 My brother-in-law's best friend had taught in Korea back in 2017 through the EPIK program, and was always talking about his experience and how much he loved teaching there and experiencing the culture. I have always loved Korean culture, so I thought "well, maybe I could teach English in Korea." He told me about the Oxford Seminars program and – fast forward to November, 2021 – I had a TESOL/TESL Certificate and was looking to apply to programs in Korea.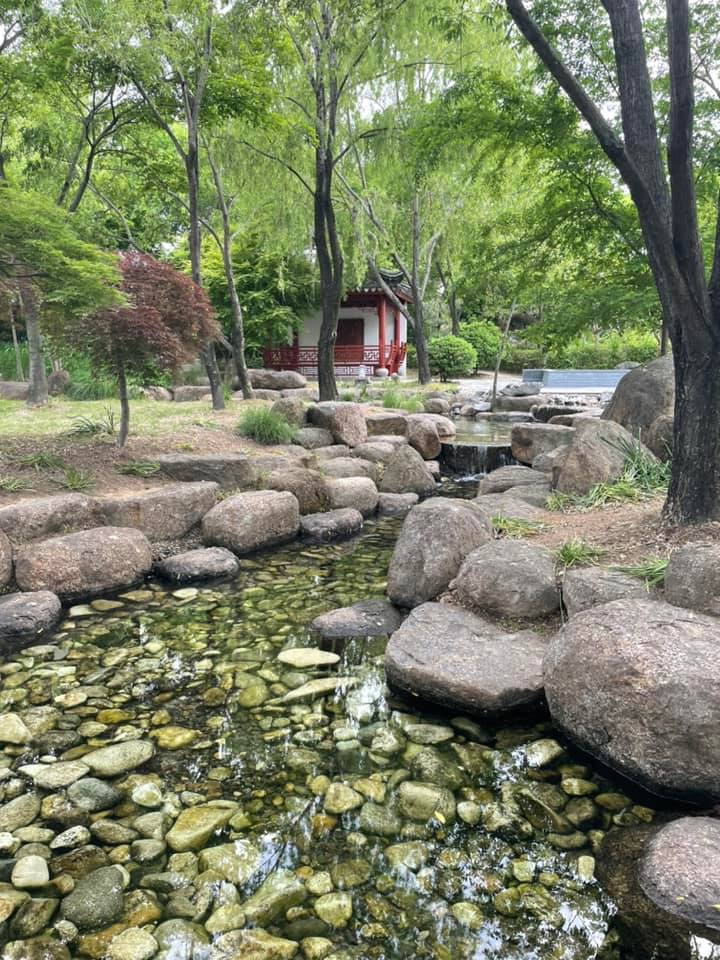 When I started looking for programs, the main thing that stood out was that to teach in Korea, you need a bachelor's degree. This immediately became a problem as I only have a diploma and a certificate. But it seemed like luck was on my side as I was told about the TaLK (Teach and Learn in Korea) program, whose focus is to bring western individuals to Korea to have them teach English to elementary students in the rural areas of South Korea. However, it wasn't as easy as it sounds to apply to TaLK. When I was told about the program, it was immediately followed up with "but it looks like they have discontinued the program for 2022 scholars." I was immediately crushed; it was my dream to move to Korea and I had not even envisioned myself teaching elsewhere. But, that's life! I spent a week or so deciding where else I had an interest in teaching, and began applying to other programs in other countries. Then, one day I got an email from my Job Placement Advisor telling me that the TaLK program was accepting scholars for a 2022 start date in one provincial sector, but that the application deadline was December 31st, 2021. I received that email on December 9th, 2021!
I applied to the TaLK program on December 26th, was asked for an interview on January 4th, had the interview on January 9th, and was offered a job with the TaLK program on January 13th. I arrived in Korea on April 9th. If we're being fully transparent, the transition period was very difficult for me. Most TaLK Scholars arrive in February and have two weeks of training before starting at their school but, because I arrived two months later than everyone else, I had to start at the school almost immediately.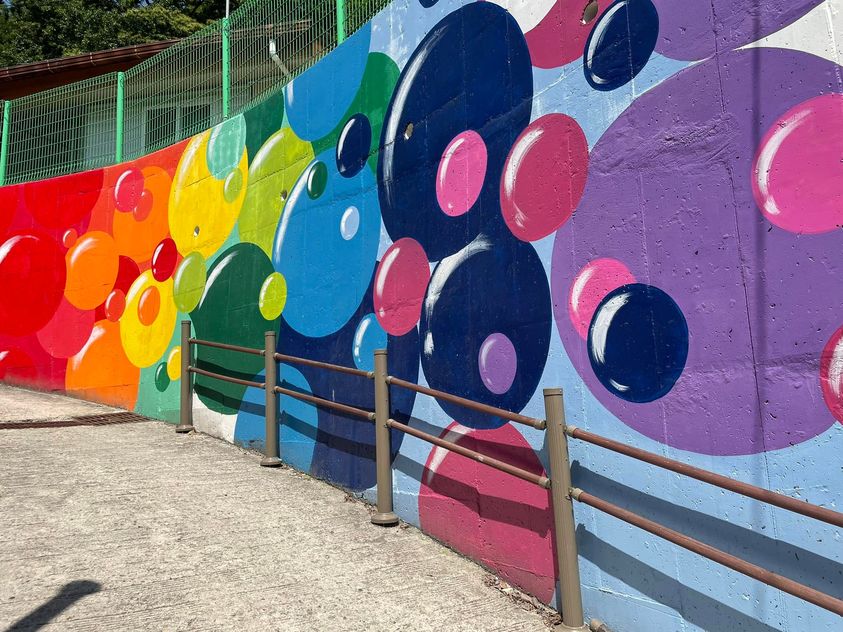 My first week here was a really hard time for me – it was hard to get used to the 13-hour time difference between Canada and Korea, it was hard not being around my family or being able to talk to them, and the language barrier was also tough to get used to. Initially, not knowing anyone or knowing where anything was made me stay in my apartment for days. It was so bad that I was scared to leave my apartment and find a grocery store when I needed food. I didn't have a working phone either so it wasn't like I could order food, all that I ate was ramen from the 7-Eleven that's right by my apartment. I was even looking at flights back to Canada because I just had such an overwhelming feeling of wanting to go home that it was consuming my every thought, and I didn't even want to give any of this a chance.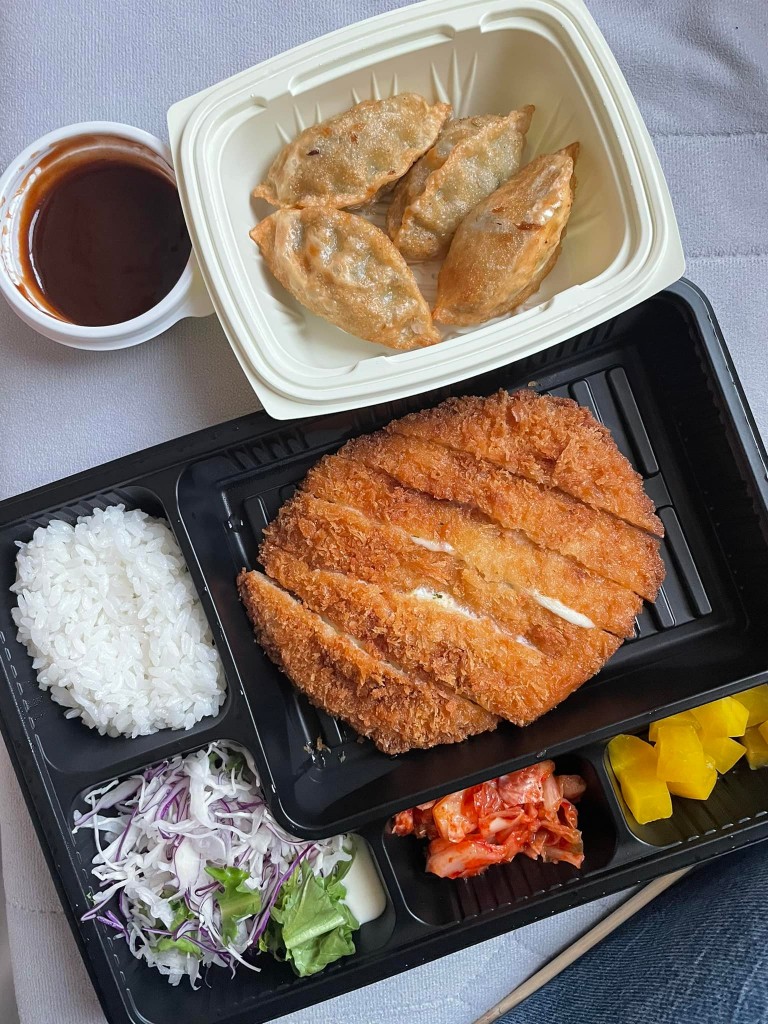 Thankfully, once I got to the school and met the staff and students, things felt a little easier. Now, where I teach is a rural area – as the TaLK program specializes in bringing individuals to rural areas. There are only a total of 69 students between grades 1 to 6, and I have to teach all of them at least twice a week. It sounded extremely daunting to me at first, but after a month in, it's incredibly nice to be able to form a small bond with the students, because I see every one of them twice a week and – as it's the same for everyone – I have each grade's homeroom teachers with me, a mentor teacher, and a co-teacher for after school classes.
Now, flash forwarding to the present – May, 2022 – almost two months after being in Korea, I can happily say that I love living here and teaching. It has gotten so much better once I stepped outside of my comfort zone. I challenged myself and tried to leave my apartment once a day to just take a walk, do some exploring, find some coffee, get used to everything, and see the area that I would be living in for the next year. I'm a bit of a coffee snob, so exploring and finding new cafes and trying all kinds of coffee has honestly been one of the most exciting things that I can do on my days off.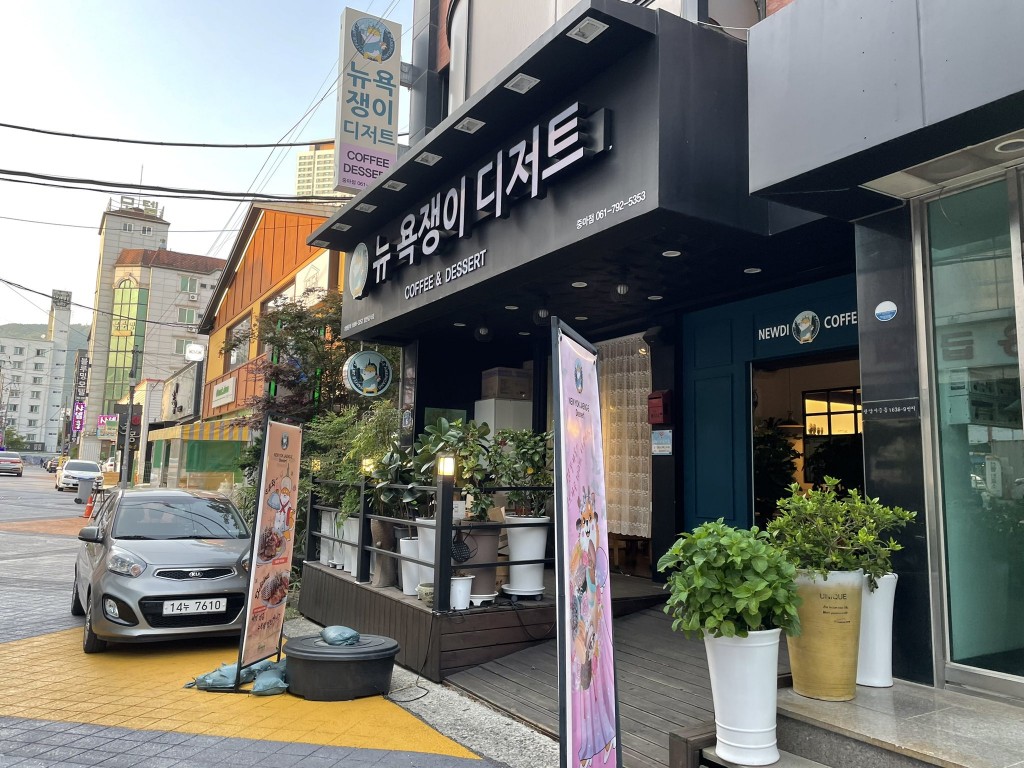 I've also been trying so much food that I have always wanted to try and that is also out of my comfort zone (like water snail soup). I've also been lucky to have made some friends so quickly and they have also shown me so many places that I never would have thought of. I've even branched outside of Gwangyang and visited Suncheon, and I also went to the Suncheon Bay National Garden and saw all the different country-themed gardens and Korean city-themed gardens that they have there. They also have something called the "Bridge of Dreams" where 140,000 children from 16 countries drew their dreams on tiles and they have been displayed in the garden.
Overall, my experience has been quite a bit of a whirlwind and it has had a lot of ups and downs, but now that I am more settled in, I find myself enjoying it so much more, even the little things. I'm so content to just take a walk around my neighborhood, discover a new coffee shop, or visit an entirely new city. I'm extremely grateful that the TaLK Program decided to accept scholars for one final year, and I will always cherish my time living in Korea, as it was exactly what I needed to get a better grip on my life and figure things out slowly. So, I encourage anyone reading this –  if you feel stuck or you don't know what you want to do with your life at this exact moment – consider teaching abroad! It provides you with a feeling of freedom like you've never felt before. And, who knows, you could even discover a passion you never knew you had before.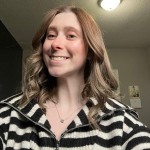 Taylor Gray is an Oxford Seminars graduate who is currently teaching elementary school kids in a rural area in Korea. Before moving overseas, Taylor studied Law in Canada, completing a Law Clerk and a Paralegal course. While living in Korea, Taylor has explored many new cafes and little cities around where she is living to gather all bits of Korean culture and food that she can. Next, Taylor plans on returning to Canada next year and continuing onto Law School, but it's still early enough in her Korea journey that she might change her mind and decide to stay here for longer, or permanently.