Due in part to India's long history of British colonization, its population is generally very well-schooled in English. India itself has so many native Indian English teachers that the number of English teaching jobs available to foreigners is quite small. But for the ESL teacher whose heart is set on visiting India for an extended stay, you need not worry because teaching jobs are abundant in nearby Saudi Arabia. It would be easy to work in one of the Arab Gulf states and then vacation for a month or longer in India. This is, in fact, exactly what I plan to do the next time I go overseas to teach, and here are four specific reasons why I have visiting India on my bucket list:
1. Ancient Temples
Like most people who dream of traveling to India, I long to explore the ancient temples. There are thousands of temples in India all of which invite seekers in some way to transcend the mundane realm, perhaps through meditation, prayer, fasting, or service, and all within a beautiful and sacred space. I can imagine that simply being inside one of the temples would alter my consciousness in some way. Richly symbolic Hindu temples represent the entire cosmos in their layout and carvings on the walls and pillars, which could potentially invite visitors to contemplate the awe and beauty of the universe. Jain temples help visitors develop self-awareness by requiring them to observe silence and refrain from eating while inside. India is undoubtedly one of the most religious cultures in the world and is certainly one of the reasons I want to go. But, it is not the primary reason.
2. Ayurveda
I have long been curious about Ayurveda, India's ancient system of health and medicine. There are Ayurveda schools all over the country, and foreign visitors can take courses in natural cures and how they can restore the body's balance in this very unbalanced, hectic and polluted world of ours. Even better than taking courses, I think, would be going to an Ayurvedic spa where clients are pampered with oil massages, water therapy, mud baths, salt scrubs and many other wondrous, natural therapies. These spas provide treatments for weight loss, diabetes and arthritis as well as anti-aging therapies. After a few days of mineral scrubs and mud baths to improve my circulation and herbal steam baths and massages to purify my skin, I can imagine I would feel several years younger. Still, even Ayurveda is not my main reason for wanting to go to India.
3. Indian Cuisine
When it comes to travel, aren't food and the exploration of exotic cuisines the most important items on anyone's list? India's varied cuisines are some of the most famous in the world, and each state, such as Kerala, Punjab, Tamil Nadu and Rajastan, has its own distinctive dishes that feature the plants and animals available (and preferred for religious or other reasons) in that area. Kerala, for example, is tropical and grows huge quantities of coconuts; thus, there is an abundance of coconut in the forms of savory sauces and desserts. I have also heard that areas that are predominantly Muslim tend to consume more meat than those predominately Hindu, often in the form of grilled meats on a flavorful pilaf. Some of my favorite Indian dishes are spinach paneer, dahl with naan bread, or for breakfast, dosa and idlis, two rice and lentil-based foods with which to eat spicy chutneys.
Coming from the U.S., I would view the opportunity to eat Indian food three times a day as a temporary paradise before I return to the cold sandwiches and cereal so common in my own culture. But as much as I love Indian food, the chance to eat it every day is not the main reason I want to go to India.
4. Culinary School
My primary draw to India and the reason I would spend several months there and forego vacations in other exotic locales is this: affordable culinary school. For approximately two decades, I have dreamed of going to cooking school, but culinary education in the U.S. can cost $25,000 a year. In India, thankfully, such education is a small fraction of that. Being an avid baker, my current plan is to attend either New Delhi's Cook and Bake Academy or Bangalore's Lavonne Academy of Baking and Pastry Arts for a few months and learn to make French bread, focaccia, tarts, eclairs, meringues, pâté à choux, genoise, wedding cakes, chocolates, pralines, and much more from industry experts.
My ultimate goal is not to become a chef but simply to be the most impressive pastry cook in my circle of friends and family. The least expensive and possibly the most enjoyable way I can do that (while also enjoying the aforementioned temples, Ayurveda and Indian food) is to train in India.
If you have a similar dream and are curious about what you can do to get it started, Oxford Seminars can help!
Written by Catherine Kelley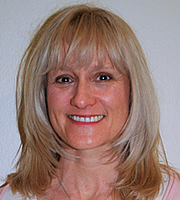 Catherine Kelley taught overseas for a total of twelve years in five countries—South Korea, Thailand, China, Egypt and Oman. Although currently settled in California and teaching ESL at the Yasuda Center at CSUSB and teaching for Oxford Seminars, she hopes to travel to India and southern Africa someday. She has master's degrees in creative writing and English composition/applied linguistics.