When you come to Myanmar, there are three or four places everyone will say you must visit: Bagan, the main cities of Yangon and Mandalay, and Inle Lake. Inle Lake may be the most famous tourist destination among the Burmese people, and its floating villages and markets attract many tourists from within the country as well as travelers from abroad.
We arrived in Inle Lake on yet another overnight bus, awakening bleary eyed and cramped at 4am to heft up our bags and begin the 3 mile walk to our hostel. Fortunately, as has happened so many times on this trip, they were just fine with us having early check in before breakfast, so we could unload our bags and settle in for a much needed nap.
Our plan for Inle was to tour around the lake and some of the smaller villages along the shores, and then take a boat tour of the lake itself and go to the famous floating villages that dot the bays and inlets of Myanmar's largest lake. We only had a few days here, so our plan was to combine as much as we could into one trek. So, with that in mind we set off to rent some bicycles to explore around the lake, and then stop near one of the floating villages and take a tour from there. Unfortunately for day one, Mother Nature had other ideas. As soon as we got up from our nap, we heard the unfamiliar rumble of thunder. After our early days in Vietnam, we've been so blessed with good weather that the thought of rain never even crossed our minds! Fortunately, we had books from our stop in Thailand, so we settled in to relax and read. Not a bad way to spend an unexpected rainy day. Always have a book handy on your travels!
Exploring Inle Lake
The next day, we got up and rented bicycles. The roads are bumpy, gravelly, and after yesterday's rain, they were also muddy. It made for some interesting riding on touring bikes that were likely built sometime before humans walked on the moon. As we were riding around and exploring, I heard behind me an ungodly wail, "aaaaahhhhhhh!!!" I stopped to turn around and see what had happened, and there was Magda frozen on her bike as a very large, very green snake stared her down [some later research determined it was a white-lipped pit viper, a venomous species native to the area…awesome]. The snake made no attempt to hurry, and in fact seemed to be reveling in his ability to stop not one but two bicycles and a motorcycle as he eyed each of us before smoothly slithering away with no casualties other than a few years of life taken off from fright.
After recovering from the encounter with the representative from House Slytherin, we continued on our way a few more kilometres before stopping for some irresistible samosas along the side of the road in the midst of some sort of festival. For the first time in Myanmar, we were immediately approached by people beckoning us to come on their tour or for us to follow them to this or that shop. It was something we were expecting to appear at some point, but it was still a bit of a shock. Since we were looking for a boat tour of the adjacent floating village anyway, we figured we'd pick someone and follow them.
Touring the Floating Villages
As we walked, we heard other tour operators quoting prices and we soon realized that what we had been quoted was significantly higher than what others were paying. Always shop around! We quickly began renegotiating with our driver, and immediately a bidding war erupted among the nearby boat drivers. We eventually settled on a kindly older man with a warm face who made us feel immediately at home and gave us a much better price than the young man who first approached us. To the best of our ability, we always try to reward the nice people.
Although it started to rain again, the floating village was so peaceful that we didn't mind being spattered by a few drops. We sat back to take it all in, drifting quietly among the buildings, listening to children laugh and life go on as it does; it was really a wonderful experience. Then once again the rains came. The peace and quiet was shattered by thunder and downpour. Fortunately, we weren't far from the dock, so we got off the boat and spent the next hour or so trying to stay sheltered as the winds battered us with spray and mist from the rain. It seems the rainy season has truly begun in Southeast Asia. So much for days of endless sunshine…
We had a few more things we wanted to see in Inle lake, so we wandered down to the quay to book a boat, and bargained our way down to a reasonable price. (Bargaining by this point has become almost second nature…it's going to be hard to get home and have to pay the price quoted!) We set out to see a famous floating market, a traditional cigar rolling shop, and a floating crafts workshop specializing in silver. All three stops were interesting, but we couldn't shake the feeling of being paraded from stop to stop so that we might buy something. This was such a contrast from the blissful anonymity we enjoyed in Yangon and Bagan that it sort of soured us on Inle Lake. I'm sure the steady rains didn't help. All in all though, the floating villages and markets were an interesting glimpse into some alternative ways that people around the world live, and that made it worthwhile. Plus we got some cool souvenirs. Live life; love life.
Visit an information session near you or download our free course guide to learn how you can travel the world while teaching English abroad!
Written By Magda and Brent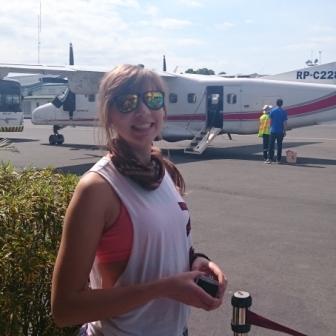 Magda is an Oxford Seminars graduate with an honors degree in biological sciences. She loves traveling and has been to nearly twenty countries, with plans to see them all! She spent a year and a half teaching English and Science in Incheon, South Korea, and is looking forward to many more opportunities to teach and travel abroad on the horizon.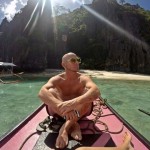 Brent has been involved in ESL as a teacher, Oxford Seminars TESOL/TESL/TEFL instructor, and writer for much of the past decade. His teaching exploits have taken him to South Korea, the Czech Republic, and most recently to Taiwan. As both a teacher and avid traveler, he looks forward to every opportunity to explore new cultures, sample new cuisines, and meet new people. There's no better way to see the world!