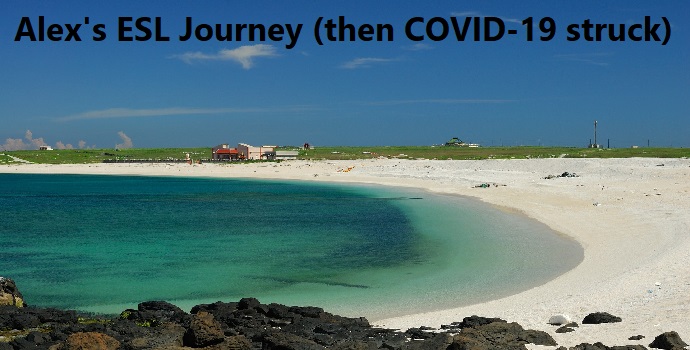 When the Covid-19 pandemic took hold in early 2020, I was living and teaching on a small island off the
coast of Taiwan. We were on holiday for the Chinese New Year when the news of a terrifying new virus
broke. Of course, nobody knew at that point how seriously to take the news. Being on an island gave us
some sense of remoteness, removed as we were by a short flight from the major urban centres of Taipei
and Kaoshiung. I was also working for a small school with a local student base, so our initial concerns of
potential outbreaks in our immediate area were, admittedly, minimal. That being said, the government
of Taiwan took the measure of extending the holiday period for an extra two weeks, giving the school
system an extra measure of protection before regular classes began again. That decision proved to be
just one in a series of very smart moves by Taiwan. Following these first steps, Taiwan did an incredible
job of curbing the spread of the virus within its borders and was one of the Asian countries most lauded
for successfully handling the pandemic. Before getting to the details of teaching English during Covid
times, I would like to provide a little background on how I got into the field of teaching English overseas
and where this incredible career has taken me over the years.
I began teaching English while I was still in university. A friend I'd met while participating in the Canadian
youth travel program, Katimavik, called me towards the end of my first year of university and asked
what my plans were for the summer. I told him I was thinking of going out to the beautiful west coast of
Canada, maybe to Vancouver. He asked if I was interested in going a little further West than that.
"What, do you mean like Vancouver Island?" I responded. "No, I was thinking more like South Korea!" At
the time, I didn't know much about South Korea. I doubt whether I would have been able to locate the
country on a map at that point, let alone tell you about the food, language or culture of the country.
I told my friend I'd have to think about it, and then – just to sweeten the deal – he added that his
brother's girlfriend worked for Air Canada and could get us open-ended, round-trip tickets for just a
couple hundred dollars. With unlimited stopovers, we could stop in Winnipeg, Calgary and Vancouver to
visit some of our other 'Katima-friends' en route. Well that pretty much sealed the deal and when I
called him back, I told him I was on board for the adventure.
Having only just started university, neither of us would be eligible for a Korean work permit, so we
regarded this trip as more of a fact-finding mission. If we were able to do a little teaching or volunteer
work while there, so much the better. We did end up doing a bit of teaching by working under the table
for some schools in Seoul. In between jobs, we travelled to Jeju Island and some other charming,
historical cities on the east coast. After that, I went and worked as a volunteer at a Buddhist organic
farm in the south for a month. I also managed to make a two-week trip to Thailand before cashing in my
return ticket and heading back for my second year of university. Ultimately, I think that trip really
started me off in my career as an English teacher as I fell in love with the culture, the food and the
beauty of South Korea. I now had all these fantastic stories to regale my friends and family with – I was
hooked!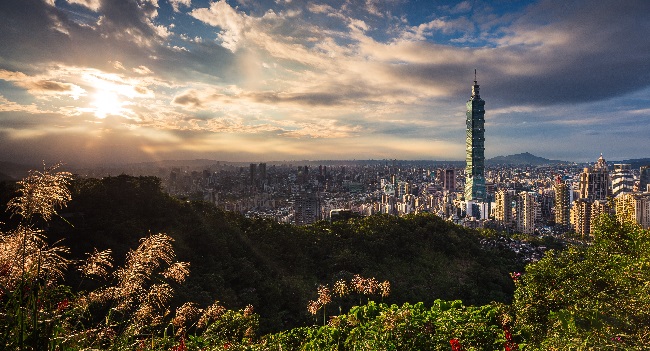 Over the ensuing years, I was able to teach and travel in Poland, Taiwan, Panama and Mexico. I also
visited loads of other countries along the way and somehow also managed to finish university
somewhere in all of that. I first visited Taiwan on a 14-day stopover that my friend and I, itinerant
backpackers at the time, had on our way to Jakarta to kick off a 6-month tour of southeast Asia. We
were both surprised at the rugged, mountainous beauty and subtropical vibrancy of colours that Taiwan
offered. I mentally bookmarked it as a hidden gem, well worthy of a return trip and further
investigation!
I returned to Taiwan in 2011, this time to stay and teach. I ended up working at an English summer camp
for 6 weeks before landing a job on the island of Penghu, off the southwest coast. At the summer camp
we taught kids aged 6 to 16, and provided them with formal classroom instruction each morning before
leading an exciting array of afternoon activities like swimming, indoor wall climbing, scavenger hunts
and a lot of dancing! Following that I taught at a private school attached to a kindergarten, where we
taught mostly small groups of young children how to behave well with one another and how to properly
hold pencils and form their first letters in English!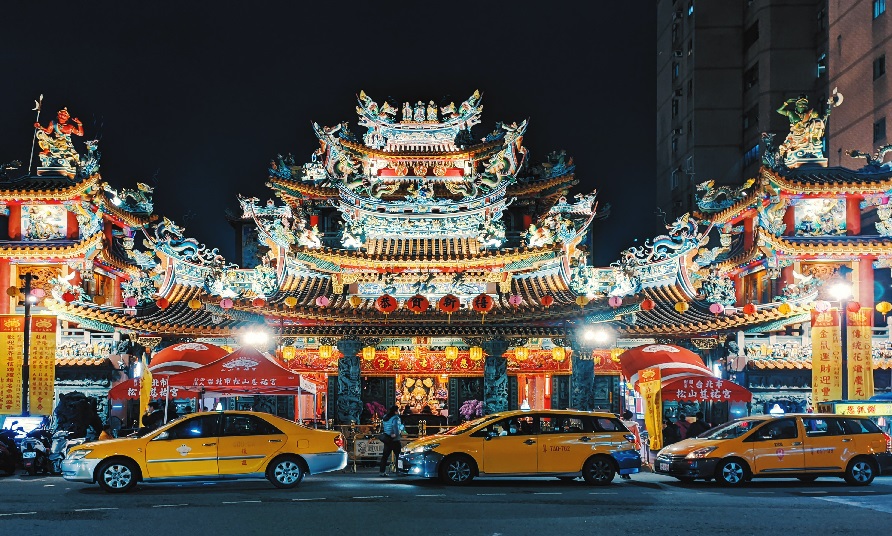 After nearly ten years teaching in Oaxaca, Mexico, I returned in 2020 to teach in Penghu for the second
time. Penghu is an archipelago of small islands, some of them not much more than sand bars, with the
biggest city – Magong – being a hotspot for both domestic and international tourism, boasting nice
beaches, good windsurfing and a thriving fishing industry. The school I taught at occupied the sixth floor
of an office building in downtown Magong. Schools that focus on providing after-school education are
generally known in Taiwan as buxiban. This buxiban catered to children aged 5 to 15, with afternoon
classes mostly geared towards younger learners, and evening classes for some of the older students. I
entered Taiwan on a tourist visa and the school then applied for a work permit on my behalf. Once that
came through, I took a 40-minute flight over the ocean from Magong to Kaoshiung and submitted my
visa application at the Southern Immigration Office. The visa process for English teachers in Taiwan
culminates in receiving your Alien Resident Card (ARC), which allows you multiple entries and access to
the national health care program. After several consecutive years of ARC renewals, foreign teachers can
then apply for permanent residency, which is sort of a mark of distinction among seasoned foreign
teachers in many countries.
The buxiban I taught at in Magong favoured energetic, enthusiastic teachers who were able to make the
children laugh as they learned. A lot of creativity was required for lesson planning as the curriculum was
mostly delivered through games, songs, reading passages and then lots more games. Teachers needed
to be trained both in how to organize and run the games, as well as to recognize which games were best
suited to which pages of the course books. The training period was challenging but very rewarding, and
my confidence increased steadily as my toolkit of games and activities grew. By the end of training I felt
like I could not only survive several hours with a large group of young learners, but actually enjoy the
time with them and feel like we were working well towards achieving our learning goals as we lobbed
sticky balls at the board and raced through hoops and around chairs.
About midway through my year, COVID-19 happened. Taiwan did an amazing job of slowing and nearly
halting the pandemic within its borders, and as a result we had no recorded cases in Magong during the
time I was there, and comparatively very few cases in the rest of Taiwan during that time. Consequently,
the public and private schools in Taiwan were able to stay open and our regular classes were not
interrupted at all by the pandemic. We were instructed by the local authorities to wear masks while at
work and in the classrooms, which we did for about a month, and then even that rule was lifted and it
was basically up to teachers and students whether they wanted to continue wearing masks. Mostly we
did, though trying to teach English pronunciation through a mask or evaluate students' reading and
speaking abilities through masks can prove pretty challenging.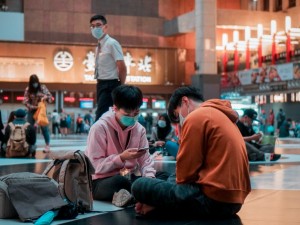 That being said, my experience of teaching English overseas during the pandemic was essentially a good
news story – our school never closed, our classes continued as usual, the protective measures required
were minimal, and apart from the general stuffiness and discomfort of mask wearing for hours at a time,
we all felt very lucky to be in Taiwan and able to continue working as usual through the pandemic. I hope that my positive experience of teaching during Covid times provides some comfort to those
contemplating venturing overseas to teach in the world changed by the pandemic. The spirit of
adventure and learning should continue to drive teachers to pursue their dreams through teaching and
travelling.
Al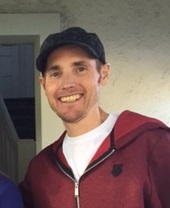 ex Yealland has taught English to students of all ages in Poland, Panama, South Korea, Taiwan and Mexico. Alex earned his Bachelor of Arts in philosophy from the University of Guelph, Canada, where he also completed graduate coursework in the Latin America and Caribbean Studies M.A. program. He has been teaching overseas for over 10 years, is a fluent Spanish speaker and has taught English at the university level in Mexico for 7 years. Alex is now putting his overseas work experience to good use, helping Oxford Seminars graduates find great teaching jobs as a member of the Job Placement Service.