My life hasn't been exactly on the same timeline as others. Living as a caretaker for my aging grandparents while working full time meant that it took me several years to finish my Bachelor's Degrees. At the end of my studies, I was able to pull enough strings to leave the country for a summer abroad in Paris. That was it. I was 28, and I was hooked and knew I had to do and see and experience more.
How to Switch Careers and Teach English Abroad
Teaching is a second career for me. I had a well-paying but extremely stressful job as Director of Operations for a highly successful event management company when my living situation changed to allow me to take the TESOL/TESL/TEFL certification from Oxford Seminars. I wanted more. I wanted to help people. I wanted to see new things. At age 30, I decided to switch careers. I packed up my house and my old life in sunny Florida and went to Sapporo, Hokkaido, Japan – one of the coldest and snowiest places you can imagine. While I was there, I earned enough money to pay for a Master's Degree.
After 3 years in Japan, I returned to Florida and spent 3 more years teaching in an Intensive English Program at my former university. I also coordinated their TEFL Certification, as well as working as an instructor for Oxford Seminars, who helped get me started on this path.  I then went on to accept a 10-month English Language Fellowship with the U.S. Department of State in Vietnam. I plan to return to both my former university and Oxford Seminars at the end of my contract.
When I teach for Oxford Seminars, the students all share the same sentiment of, "I didn't know who else would be here, and I was worried there wouldn't be anyone like me." People of all ages, backgrounds, and lifestyles get TESOL/TESL/TEFL certification.  I wanted to share that I've had the following kinds of people in my class: students right out of high school; professionals from careers as diverse as legal assistants to former military to pharmaceutical sales; people with no teaching experience whatsoever to instructors who have been teaching for most of their adult lives, looking to get certification to meet changing institutional requirements; retirees looking for something to do away from home. I've taught people from all different ethnic backgrounds, and non-native speakers who will go back to teach in their own countries. I've taught gays and lesbians, and gentle old grandmothers, and people who want to backpack around, or want to go live with their foreign spouse in another country, people who plan to open their very own school, people who want to volunteer, and people who don't really know what they want to do.
When I took my certification, I didn't know if it was too soon for me to start teaching, because I had little teaching experience. I didn't know if I was crazy for deciding to switch careers. I didn't know if it was too late for me to start a huge journey. I didn't know if I was too old to set off on a new path. The answer to all those worries was a resounding "No!" For myself and for all of the people I have had the joy of helping take the next steps in their life, it was not too soon, and it was not too late. I had no idea how much my life would change. I'm grateful every day for the rewarding and challenging experiences this path has allowed me to have, and look forward to many more years of teaching, traveling, meeting new people, and making the best impact I can. If you have any doubts, I hope my one little story can help you, too.
To learn more about Our TESOL/TESL/TEFL Certification Course visit our course details page!
Written by Jessica Carroll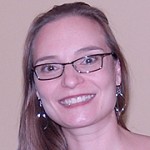 Jessica is currently an English Language Fellow of the Brunei/U.S. Language Enrichment Project for ASEAN, collaborating with the U.S. Dept. of State. She serves at Hung Vuong University in Viet Tri, Vietnam. She was an Instructor at the University of North Florida's (UNF) English Language Program, coordinated UNF's TEFL Certification and when in the US, is an instructor for Oxford Seminars. She was President of North East Florida TESOL, and taught for three years in Japan. She has BAs in English and Art History from UNF and an MAPL from the University of S. Queensland, Australia.