As a woman, when I tell people about my experiences teaching ESL in Saudi Arabia, the question they always ask is "Did you have to cover your face?" They are surprised when I tell them that I didn't have to cover my hair, let alone my face, though sometimes I chose to cover both.
Wearing an Abaya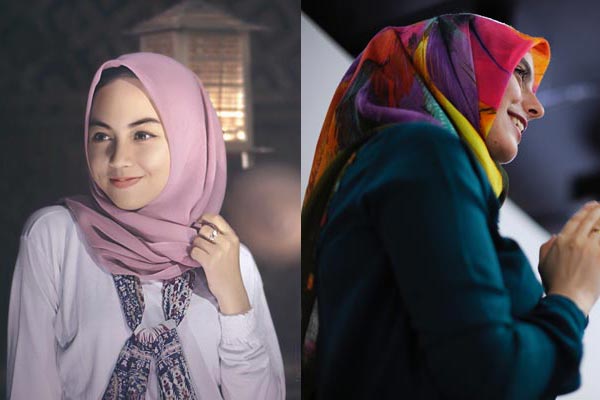 I lived in the Eastern province of Al Ahsa (also spelled Al-Hasa), a slightly less conservative area. Consequently, the only thing foreign women are required to do is wear an abaya, the long black cloak that conceals the shape of a woman's body. Any time my colleagues and I stepped outside our all-female apartment building or our college building—any time men could potentially get a glimpse of us–we had to wear it. The rationale behind this practice is that the female body is so precious and beautiful that it requires protection, like a diamond. Anyone who thinks that Saudi women must look dour covered in black all the time should go to an abaya shop, where there are hundreds of styles with fine stitching and silky fabrics that can make a woman look elegant and regal.
Sisterhood in a single-sex workplace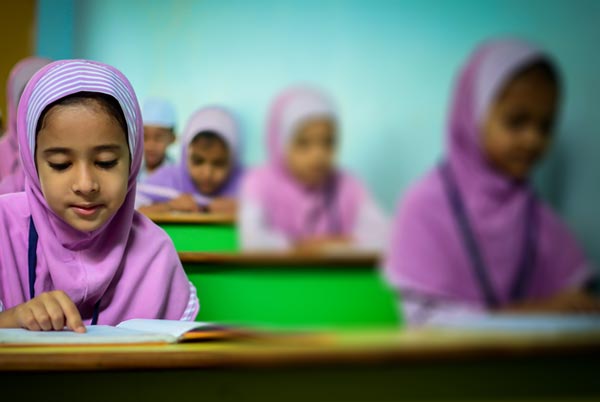 A fascinating aspect of living in Saudi Arabia is the division of society into female and male spheres. I spent almost all my time with women. This was especially true at the entirely single-sex environment of work. Except for the drivers and outer-gate security guards, everyone at the vocational college where I worked—all teachers, students, administrative staff, food workers, hall monitors and cleaners–were female. This can be a blessing as it leads to an intense sense of sisterhood with other women due to spending nearly all your time with them and depending on them for almost everything. When we foreign women began missing the company of men, some of us would simply strike up conversations with our drivers or cashiers at supermarkets or fast food restaurants.
Eating or ordering from public restaurants
Life in Saudi Arabia can be enjoyable and even fun, but there is an unmistakable feeling of enclosure and restriction for most foreign women. The feeling of enclosure may become pronounced if you wear a niquab, the face covering most Saudi women wear in public. The niquab, along with the headscarf and abaya, will cover you from head to foot, allowing only your eyes to show. Even restaurants with "family" sections enclose patrons within curtained booths. The enclosures prevent women from being openly stared at by men, and even the servers at such restaurants announce their presence before entering to serve the food so women are not caught unawares by a male stranger.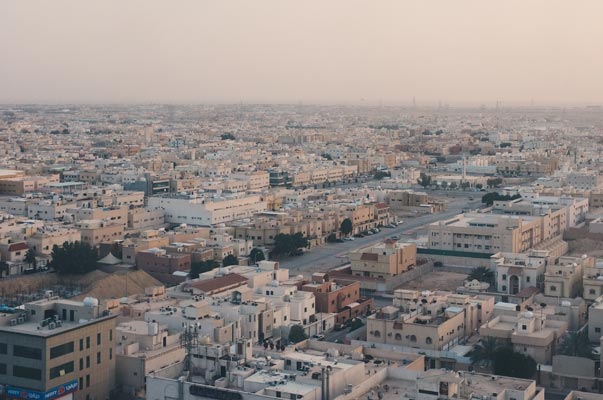 Transportation around your city
Although advised against it for safety's sake, I usually took long evening walks for exercise. At these times I covered my hair. I had recurring problems, however, with keeping a headscarf on properly without having to adjust it every few minutes, so my alternate way of covering my hair was to put it up in a baseball cap, an unmistakable mark of foreignness. Invariably, I was harassed, hearing cars full of young men yell, "I love you!" or seeing folded up pieces of paper land at my feet containing the men's phone numbers. Sometimes I covered completely on my walks, as I found that wearing a niquab also conveniently kept my headscarf in place. When I covered completely, I experienced no harassment whatsoever and thus discovered why my students told me that covering made them "comfortable" and "relaxed." Since all women in Saudi Arabia are legally barred from driving, to get around I had to walk or call a taxi. My usual driver was a young Indian man who was punctual and polite and took me anywhere I needed to go at almost any time of day. Luckily, our apartments were only a ten minute walk from the local supermarket, The Farm, so we often walked, strolling through our neighborhood and past the local maternity hospital on the way.
While it isn't always easy living and teaching ESL in Saudi Arabia as a foreign woman, there are rewards that make it worthwhile. The vast majority of people are extremely friendly and kind, the salaries enable you to save a great deal or pay off debt, the desert landscape affords a wonderful sense of breathing space, and, finally, you may take away from it an experience of female solidarity that is unlike anything you have experienced.
To Learn more about teaching English abroad, speak with an instructor at a free information session, or download our course guide!
Written by Catherine Kelley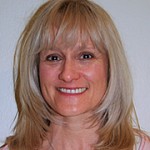 Catherine Kelley taught overseas for a total of twelve years in six countries—Saudi Arabia, South Korea, Thailand, China, Egypt and Oman. Although currently settled in California and teaching ESL at the Yasuda Center at CSUSB and teaching for Oxford Seminars, she hopes to travel to India and southern Africa someday. She has master's degrees in creative writing and English composition/applied linguistics.