Explore the Mountains of Vietnam by Motorcycle
The ride through Vietnam to Sa Pa is breathtaking. Breathtaking in its beauty with northern Vietnam's vast expanses of green and high mountain passes, but also breathtaking in the tension and endless "oh-my-god-we-are-going-to-die" moments as trucks and buses pass you while even more buses and trucks barrel down the other side of what is essentially a one-lane road with four lanes of traffic on it. On a bike, you're the smallest of that traffic, so much as you might not veer too heavily to dodge an errant junebug that flew into your path, so do trucks look at bikes and scooters. You're really just an annoyance to be brushed aside hopefully with no lasting damage.
In one memorable moment, we were following a heavily loaded truck struggling up a twisty mountain road. Its speed dropped to 6mph, so we figured it was time to pass or spend the rest of the day breathing in diesel exhaust. We waited for a break in the oncoming traffic, then followed a van and some other bikes around the truck on a blind curve sandwiched between a rock wall and a 300 foot drop, with no guard rail, of course. As the van made it safely past and we edged up along side the truck, a giant yellow tour bus came speeding around the corner directly at it. We punched it for all our little bikes were worth, and I swept in front of the truck to be greeted by an impatient horn blast to let me know that yes, the giant truck I just passed was still there with no intentions of avoiding me. Magda followed my lead and squeezed in with barely an arm's breadth between her and the bus mirror as it blew by without ever having touched its brakes. I looked back and Magda and I exchanged one of those "we should probably be dead" looks that become almost comically common when you explore Vietnam by motorcycle.
We had one real moment of fear. On a muddy, busy, rainy road, I sped up to try to get us past the worst of the traffic as quickly as possible. Magda hit a patch of mud just as a truck went by and temporarily lost control, then another truck went by and she wiped out the bike. I looked in my rearview mirror and lost sight of her, and my stomach immediately sank. I don't think that bike has ever been pushed that hard as I spun around and raced back to find out what happened. Thoughts of the absolute worst flooded my mind as I saw her bike without seeing her. Then I saw her standing, bruised, and in shock, but alive and well. For all the jokes about the crazy roads, all it takes is one moment like that to slam your mind back into perspective. We sat and comforted, bandaged her scraped ankle and hip, and got the profusely oil-leaking bike fixed for a whopping 80,000 dong…approximately $4.72, god I love Vietnam. In fact, when I asked the roadside mechanic if he thought the bike was fixable, his only reply was to laugh and say, "This is Vietnam!" Apparently they can fix anything, and for less than the price of a latte at home. After the shock wore off and Magda's wounds were tended to, she was ready to hop back on the bike and head up the road once more. To lose control on a crazily busy road in the heart of Vietnam and bounce right back to get back in the saddle is exactly why I'm so happy to be travelling with this person. A lot of people, with good reason, would have packed it in right there. But we're adventurers, and we came for the adventure, so back on the road we went.
Arriving In Sa Pa
Dangerous motorways and disappointingly dreary days aside, the ride was one of the most invigorating experiences I've ever had traveling. Seeing endless waves of mountain peaks cascading back into the haze as far as the eye can see and breathing the cool, fresh mountain air is something that makes you just want to pause and take it all in through every pore.
The town of Sa Pa is booming with construction as more and more tourists are discovering how amazing Vietnam is. The ceaseless jackhammering, sawing, and cement-trucking took away from some of the serene peace that these tourists came for, but it wasn't enough to steal the show. The town is a wonderfully quaint village reminiscent of a European mountain town. One would not be amiss if you found yourself wondering if you'd entered a spacewarp and ended up in Switzerland…until a scooter goes by carrying 30 chickens and a family of five. Then you quickly remember where you are.
We stayed in Sa Pa for four days, took in some amazing sights, and breathed deeply of the clean mountain air (and drank a lot of delicious Vietnamese coffee). We took an afternoon on the bikes and headed toward Silver Waterfall. The vistas from the side of the road were spectacular, especially as the sun began to set behind the jagged mountains. Honestly, this is some of the most beautiful countryside I have ever seen. If you ever have the opportunity to explore Vietnam, spend some time in the north and take in the mountain scenery and tiny villages. It may not be as hot and sunny as the beaches and cities to the south, but it will surely provide some of the most memorable moments, sights, and experiences from your trip.
From here we head to Ha Long bay, about 300 miles away. We're messing with different routes to take us through some unseen countryside and avoid Hanoi's congested traffic. The forecast is ever changing but for the moment sunny, so hopefully we can do it in two days. Live life; love life.
Follow Oxford Seminars on Facebook, Twitter, Google +, Youtube, or Pinterest to see updates as Magda and Brent explore Vietnam, Thailand, Laos, and Beyond in their journey across a dozen different countries in between ESL teaching contracts in Taiwan and the Czech Republic.


Written By Magda and Brent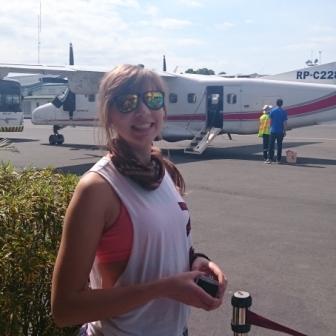 Magda is an Oxford Seminars graduate with an honors degree in biological sciences. She loves traveling and has been to nearly twenty countries, with plans to see them all! She spent a year and a half teaching English and Science in Incheon, South Korea, and is looking forward to many more opportunities to teach and travel abroad on the horizon.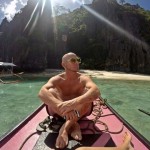 Brent has been involved in ESL as a teacher, Oxford Seminars TESOL/TESL/TEFL instructor, and writer for much of the past decade. His teaching exploits have taken him to South Korea, the Czech Republic, and most recently to Taiwan. As both a teacher and avid traveler, he looks forward to every opportunity to explore new cultures, sample new cuisines, and meet new people. There's no better way to see the world!