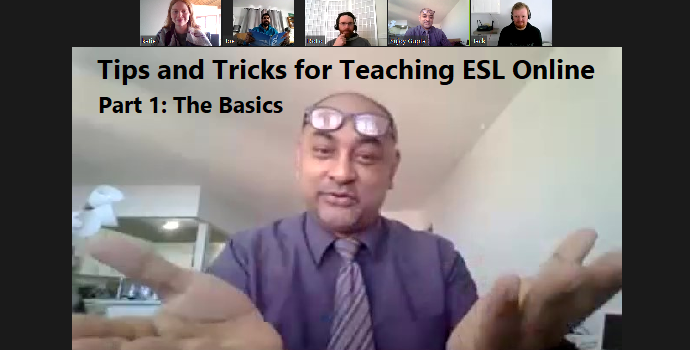 When I was approached to put together a blog post about my experiences in online teaching, I was excited at the prospect of sharing the good news that one can find a lot of purpose and, dare I say, joy in doing so. My fear was that I would paint teaching online in a light that may make it seem somehow unappealing. Before I move on, let me make it clear, as a teacher with 20-plus years of experience; though the transition to online teaching has not been without its unique challenges, continuing to feel like an affective and purposeful teacher is a feeling that is thoroughly unabated. While nothing will ever replace the immediacy and efficiency that comes with being in class with your tools at the ready and your teaching 'muscles' flexing purposefully, teaching online can be a tremendously satisfying and equally rewarding avenue into your career as a teacher.
Now to those FAQs:
What online work do you do now?
Currently, I host Oxford Seminars' TESOL program online, I tutor several private students, I teach a kids' class in Japan once or twice a week I also teach classes for a local English school here in Toronto, and occasionally I do contract work for a couple of universities. Yes, all of this is online, and yes, my schedule is as packed as you are imagining it to be.
How do people find work?
As you might guess, online is the #1 answer to that question. Aside from Oxford Seminars' very capable Graduate Placement Service which can do a lot of the heavy lifting for you, websites such as esljobs.com, tefl.com, seriousteachers.com, and eslcafe.com all have numerous listings for online teaching positions. Of course, most of these positions would prefer you to be in the country itself, and teaching for them online in advance of that will definitely open that door quite significantly.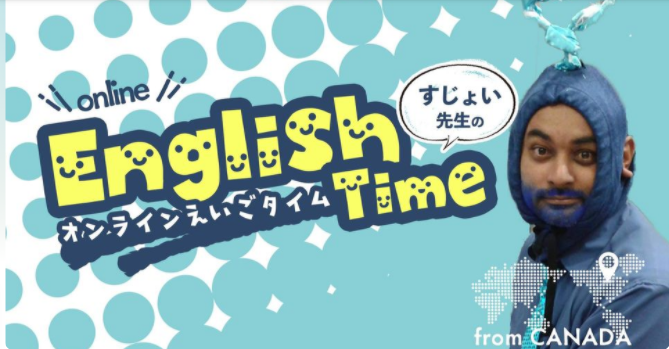 What sort of certification do I need? Do I really need a TESOL certificate?
'YES!' is the easy and correct answer to that second question. Having a TESOL certificate with 120 hours listed in its fine print makes you not only sought after but immediately marketable. Long gone are the days when one might think of just showing up to a school in Thailand with a pulse and the ability to 'talk English goodly.' Most companies around the world, for both in-class and online jobs, require you to have a 120-hour TESOL/TEFL certificate. But on top of this, there is the blunt truth that they are often looking for a Bachelor's degree from a country where English is the first language. Now that you've read that, those of you with college diplomas, certificates, or university degrees from non-English-speaking countries are possibly thinking, "Welp! Screw that option then." Don't. Though it is true that most advertised positions will ask for at least a Bachelor's, take solace in the fact that the 'numbers game' often bears fruit; simply put, the more applications to put out there, the higher the likelihood that you are going to find yourself called and considered. People, this is not 1999 anymore when the fax machine was your best friend and the expense that accompanied numerous applications was, shall we say, pronounced. A number of my graduates with college diplomas and certificates were able to find work abroad thanks to the certificate they got; that certificate is what gets them noticed. Having the 120-hour certificate sends one major message to prospective employers, that being that you are trained and know your way around lesson planning as a skill, thus speaking highly of your credibility and responsibility to be in front of their students and, let's face it, customers. So, are they asking for a Bachelor's, but you only have college? Once you have the TESOL certificate, apply anyway. Are they asking for a Masters, but you only have a bachelors? Apply anyway.
How much does one get paid?
A cursory search on Glassdoor  yields answers to this question that some entering the field may find encouraging while others who are transitioning from in-class to online teaching may find underwhelming. Before continuing though, consider that with online teaching, you are not traveling to do it which in many cases can be mean substantial savings. One of my grads who teaches for a company based in China, said she found it disheartening that the pay she had started with was around $18 per contact hour (actual time with your students) until she realized that she wasn't driving, an activity which consumed lots of funds in gas, parking, and yearly upkeep, and she wasn't indulging in the (admittedly slightly more than) occasional meal outside. She was weirded out by how much more she was saving vs the in-class job which actually paid slightly more.
Online teaching arrangements vary in pay structure; however, in most cases, it is an hourly set-up. My tutoring sessions are paid by session. Even though they are only paying for a 75-minute session, my sessions can range from 75 up to 120 minutes depending on my flexibility. Another situation that I find myself in is getting paid by headcount. This happens when you are teaching a drop-in class for example and you are paid depending on how many students show up. Irrespective of the situation, with most companies, a contract has to be signed and the parameters regarding pay need to be agreed upon.
What do I have to know about hardware and software?
In terms of hardware, ideally, you will have a desktop or laptop with an ethernet port which allows a wired connection to your router and modem set up. An optimal modem set up should be based on the recommendations of your internet service provider, but speed-wise, the phrases 30MBPS download speed and 5MBPS upload speed should at some point come into the conversation. Most laptops and all-in-one desktop machines have built-in webcams for that oh so welcoming Orwellian 1984 feel, but the quality of such devices is rarely the best. It is therefore advisable to invest in a good quality webcam that can be connected to your device through USB port. Logitech is one of the most highly-regarded companies for such a product.
One of my backup laptops is also a Chromebook, Google's laptop using the Android operating system. Pros of a Chromebook include a typically fast and reliable connection to wireless internet, and the built-in webcams are usually better than just satisfactory. I say 'backup' as its availability of options varies in limitations and functionality depending on the device in some video conferencing platforms, which brings us to the next point of consideration, software. I've only ever used Windows as my primary operating system on computers and despite various reservations from more informed parties, it will do. Anything with Windows 8.1 and above will lead to an optimal experience. As for my experiences with video conferencing platforms, I have used Webex and Zoom, and in a pinch, I've also had to resort to WhatsApp's video call feature. The most common name you'll hear is Zoom. It's so ubiquitous that it's used as a verb, as in 'He's going to be 'zooming' in a little later.' Skype used to be used in the same way for a long time, and though it is still a popular oft-used property for online interviews, Zoom seems to be the go-to for many online schools. While some of the bigger online schools, especially in Asia, have their own video classroom software, it's a good idea to be prepared to state at an interview that you are aware of Zoom's functionality. It is fairly easy to use with a very manageable learning curve of about a half-hour of fiddling around with the features.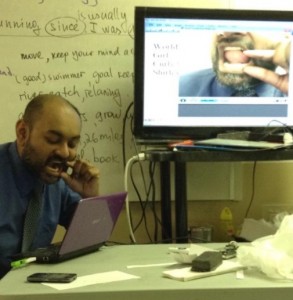 What is the work schedule like?
As many jobs online require you to connect to students who are on the other side of the planet, prepare to make generous use of the word 'flexible' during interviews when asked about your schedule. At the time of this writing, there are days when I'm online with students at 7AM to 9AM and at 10PM to 12AM, with students based in Asia. Then there are various tutoring sessions sprinkled throughout the later afternoon and into the evening, not to mention my regular day job from 10:30AM to 4:30PM. Some ESL schools here in Toronto are working to get students from abroad to study online who are in the same or a relatively close time zone. As a result, I've found myself instructing students in Colombia and Brazil while teaching those students who found themselves stuck in Toronto due to the lockdown, waiting for the schools to reopen. If you are looking to get hired within a shorter time span, it is important to be aware that most of the regular online work is found with international companies, many of which are based in Asia.
Can I tutor?
There are companies like italki.com which allow you to teach as much or as little as you'd like by basically promoting yourself on their site to get hired. Basically, it is an example of the gig economy for teachers. Tutoring positions are regularly advertised on sites from overseas companies to Kijiji placements here in Toronto. While many tutoring positions through agencies offer a limited hourly wage, when you find yourself working privately, you can often set your own rates. Once you have your TESOL certificate and have been teaching for a while, you may find yourself able to ask for up to $40 per hour/session or however you wish to structure it. I have a scale that ranges from $20 per session all the way up to $80. It all comes down to the needs of the student, how much time is needed for planning and prep, and in the case of face-to-face meetings any transportation-related costs you wish to include. Ultimately though, the students are paying for your time, during which you present a quality learning experience with established goals that are achievable within the agreed-upon timeframe. Sometimes a student just wants to chat, while at others they have a specific goal in mind. Once, I had a student who needed to pass an interview to work for a tech company; we planned out what to say for anticipated questions, where he should sit for the interview in his house, how to compensate for tech issues which may pop up from time to time. All in all, the planning went well, and he did indeed land the position. Tutoring allowed us to do some constructive role-playing targeting his individual issues. Another student needed help giving a presentation to her company. Still others just wanted help with English writing, homework, or how to make small-talk. And still one more wanted me to help him work on the English needed for his business, with menus and signage and such.
It is not uncommon to offer a free trial session so that you can both get to know each other and figure out a plan. Though it doesn't happen too often, there are times when I've had to say no to an arrangement when it seemed like the goal they were aiming for (in one case 'I want perfect English speaking) was not likely to be achieved in the available time frame ('Once a week for the next three weeks…and then I have to go back to my country').
What if I don't speak their language?
There are two great reasons why knowing the language of your student can help you when living abroad or teaching to students of a specific language group. The first is that you are able to understand better why students are making first-language-based errors, thereby providing you with a 'peripheral' tool to help students get over a hurdle or two. And the second one is that you will find it easier to acclimate to life in that country. All that being said, do NOT rely on your knowledge of the language to be a primary tool in the classroom. No school expects you to really know the language to begin with and as I've had to remind many of my students-now-graduates, using the 1st language in the class may often result in you being cautioned if not outright fired. You are expected to only use English in the class as that is why you are being hired. One of my colleagues in Taiwan started to increasingly use Mandarin with his students the more he learned himself. The students eventually came to start expecting translations to help the class move faster. Schools for the most part, irrespective of where you are teaching, want you to keep things in English for the students to feel more immersed in the language. This goes with teaching online as well. The temptation to inject a little bit of Mandarin, Japanese, Korean or one of the other languages with which I have a passing familiarity is always great, and indeed I sometimes break my own rule. It's all case by case. But rest assured that you do not need to know the language of your students, first to get hired, second to be effective with language teaching, and avoiding its use always helps avoid students developing a dependence on it.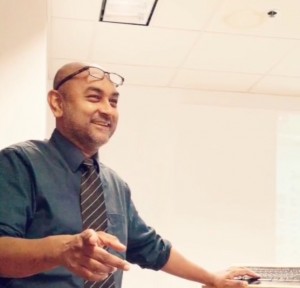 Sujoy Gupta has been teaching English for over 20 years, working with students of all ages, in Taipei, Taiwan, Okayama, Japan, and Toronto, Canada, as well as online. He has been instructing Oxford Seminars TESOL/TESL/TEFL certification courses since 2002. Sujoy often quips that he realized he wanted to become a teacher within his first five minutes of teaching in a tiny classroom in Taipei. Sujoy earned his Bachelor of Education degree from the University of Toronto and his work as a teacher-trainer for Oxford Seminars has afforded him the opportunity to share, guide and work with now hundreds of successful graduates who are collecting their own experiences to share with others.