Now that we have completed our journey through South East Asia, we've arrived in our next travel destination: Dubai!
Dubai is amazing. The enormous buildings, the desert sand, and the beautiful coastline… actually, amazing is an understatement. As we travel in Dubai, we quickly see that the city is magical, like some sort of fantasy land, a surreal playground for the uber rich. Coming to the United Arab Emirates' most populous city directly from Cambodia is like jumping from a hot tub into a snowbank: the shock is overwhelming and you're not quite sure what just happened. Cambodia is fun, friendly, messy, and chaotic. Dubai in contrast is polished, neat, tidy, and extremely orderly. It is also very, very wealthy.
Traveling in Dubai
We stepped off the plane and immediately knew we had entered a different world. Gone were the honking hordes of South East Asian airports, each car and tuk tuk vying for your attention to take you somewhere. Instead, we were met with a quiet sleepiness where everybody seemed to know exactly what they were doing and where they were going.
Except for us.
Fortunately, we had a friend in Dubai. An excellent example of humanity, my friend Jeremy was a veteran teacher in South Korea when I was there, and he has since migrated on the TESOL train from South Korea to Taiwan to Thailand to Vietnam, and now finally he plies his trade in the United Arab Emirates. He's made a career of teaching ESL abroad, and has had some amazing adventures along the way. I visited him in Vietnam last year, and now in Dubai! Make as many friends as you can while you're teaching and traveling, because you never know when you'll go visit them in some far off land on another journey!
As we walked the well-lit pathways by the man-made lakes surrounding the Burj Khalifa (the world's tallest building), everything seemed to sparkle. Every building is a shining gem of modern architecture, every opportunity for technology is embraced (for example, the fountains outside the Burj danced to the beat of Michael Jackson's Thriller after dinner in the evenings). It is, in short, a theme park masquerading as a city.
We marveled at the buildings and life of Dubai, while at the same time cringing at paying $15 for a bowl of gelato. That was slightly more than half our entire daily budget throughout much of South East Asia. As Canadians, however, we were shocked and delighted when Jeremy took us to a Tim Hortons coffee shop in the heart of the mall! The nostalgia and homesickness washed over us like a sugary maple topping. We didn't care how much it cost. We had to have that taste of home. The staff gathered around and shook our hands when they heard we were from Canada. It was nice to be a celebrity for a while, even if for no other reason than ordering coffee at a giant chain from our homeland.
As a highlight to our visit, we went to one of the largest water parks in the world. After months of living frugally and traveling on a shoestring, it feels good to unwind a bit and embrace things made specifically to have fun…even if it cost us nearly $300 for the two of us to get in. We won't talk about that. Our wallets are still bruised.
There is truly something dreamlike about Dubai. Maybe it's the dust continuously wafting between the buildings, or maybe it's the inexplicable problem of very expensive cars being abandoned everywhere, I'm not sure exactly. But this place is well worth a visit if you're transitioning from Asia to Europe. Just don't stay too long or you're sure to need a job to replenish your now depleted funds. Our five days in Dubai equaled our three and a half weeks in Vietnam on the expense ledger. Unreal indeed.
Exploring the Desert
Since we didn't want to spend all of our time confined to the city (as beautiful as it is), we took the opportunity to spend a day riding camels through the desert before settling into a nighttime Bedouin buffet and dancing show. But first, we had to get there. Our driver picked us up in town and took us to a parking lot where he swapped vehicles for a 4×4. He then set off on one of the most harrowing, adrenaline-inducing, fly-off-your-seat-and-hit-your-head-on-the-ceiling rides we've ever been on. I've jumped out of an airplane and I'm not sure the adrenaline rush was any higher than ramping off dunes and powersliding through the desert sand. I want his job. I also didn't want to die, but that's part of the fun, isn't it?  Anyway, once we got to the camp, we hopped on our camels (note: camels are REALLY tall), and went for a few hours riding through the desert, over dunes, just absorbing the silence and stillness of the desert. It was amazing. As the sun was setting, we headed back to the camp for dinner.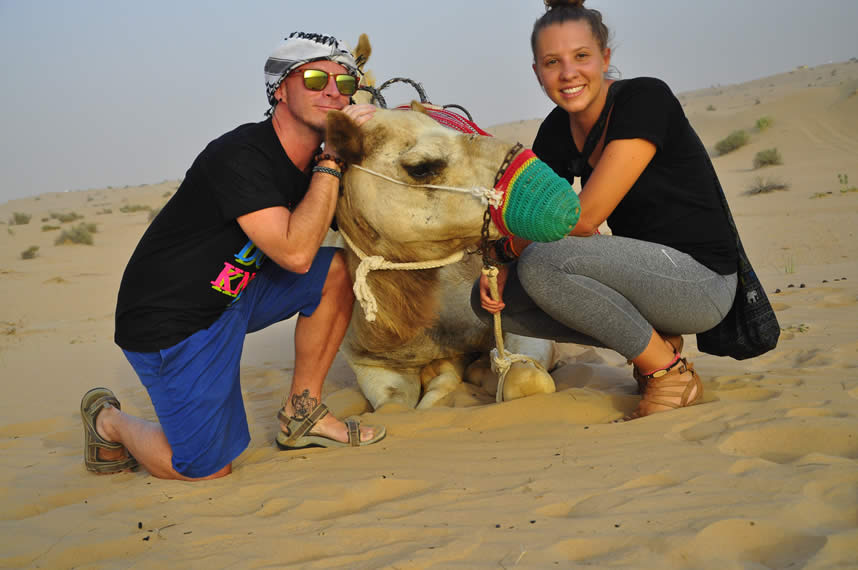 Sitting out in the middle of the desert, surrounded by colorful tents as the fiercely orange sun set behind us, casting fire on the dunes, we sat back and took in the whole beautiful experience. The dancers were incredible, and the entire atmosphere was so completely foreign to us that we couldn't help but be amazed. It's not something either of us ever expected we would do in our lives, yet here we were. We will never cease to be amazed at the adventures and experiences going away to teach English abroad has given us. The whole world is open to us, and with each boat, train, bus, ferry ride, and now camel ride, we get to explore a little bit more of the world's wonders and culture. Live life; love life.
Written By Magda and Brent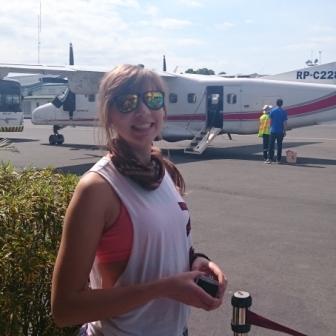 Magda is an Oxford Seminars graduate with an honors degree in biological sciences. She loves traveling and has been to nearly twenty countries, with plans to see them all! She spent a year and a half teaching English and Science in Incheon, South Korea, and is looking forward to many more opportunities to teach ESL and travel abroad on the horizon.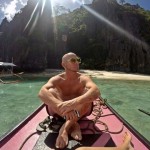 Brent has been involved in ESL as a teacher, Oxford Seminars TESOL/TESL/TEFL instructor, and writer for much of the past decade. His teaching exploits have taken him to South Korea, the Czech Republic, and most recently to Taiwan. As both a teacher and avid traveler, he looks forward to every opportunity to explore new cultures, sample new cuisines, and meet new people. There's no better way to see the world!
Read more of Magda and Brent's adventures!
Visit an information session near you or download our free course guide to learn how you can travel the world and teach ESL abroad!