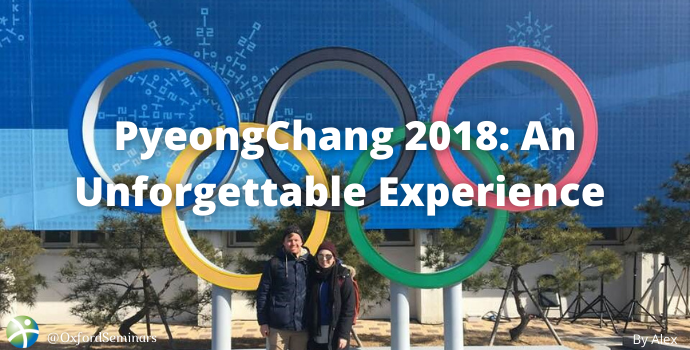 During my time teaching in South Korea, I tried to make it to as many sporting events as possible. Mostly, this consisted of watching Jeonbuk Hyundai dominating the K-League or trying to comprehend what was happening while watching Kia Tigers play baseball. Over the years, there were also some bigger occasions: I managed to see Korea take on Brazil in soccer, go to the first ever UFC event in Korea, and watch England play their way to glory at the FIFA U-20 World Cup. However, all of these sporting events paled in comparison to the scale and pomp of the 2018 Winter Olympics in PyeongChang.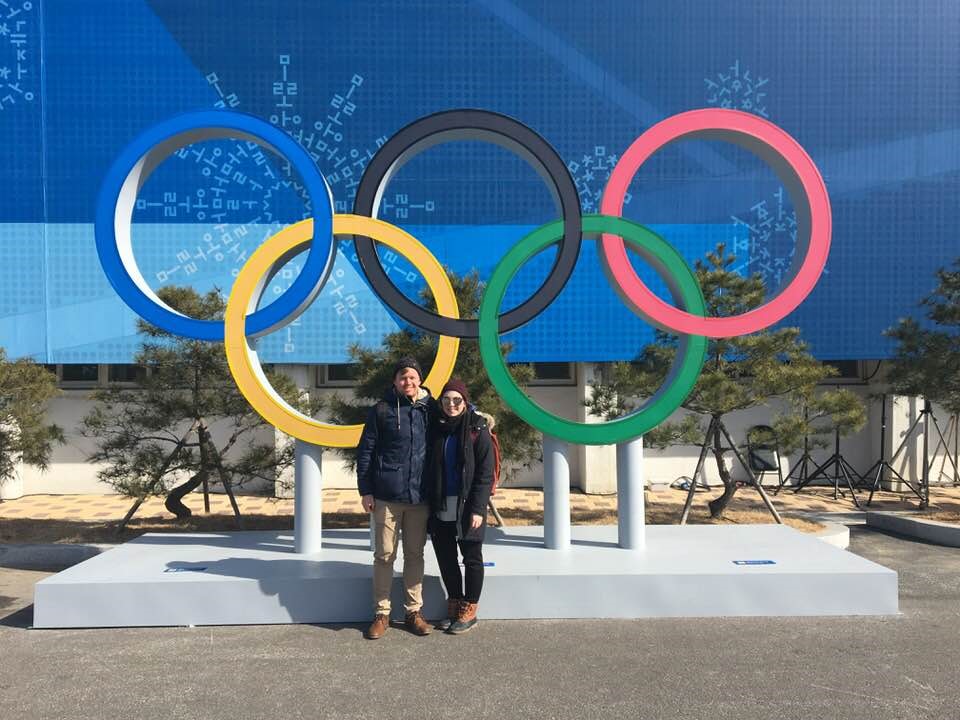 The first thing to know about making plans to see the Olympics live is that getting tickets is extremely competitive (good luck trying to watch figure skating or speed skating) and rather expensive. As such, you need to plan your trip around the events that you do manage to book. Shannan and I were lucky enough to secure tickets for two days' worth of activities in PyeongChang. With our warmest clothes packed and Olympics tickets in hand, we headed north to our hotel in Seoul and then east to Pyeongchang.
The first event that we successfully bagged tickets for was the final of the men's skeleton. We managed to get tickets to this event fairly easily, but as the Olympics drew nearer, they were a hot commodity due to one man: Yung Sun-bin (aka Iron Man). Yung Sun-bin, resplendent in his Iron Man inspired outfit, dominated the field to bring home Korea's first gold medal of the games. It was a wonderful experience to be in the crowd for that athletic feat and share in a genuine moment of Korean national pride. On a side note, I also got to see Great Britain's first medal – a bronze! While the excitement and atmosphere were something to behold, for obvious reasons, skeleton is probably a bit more enjoyable on TV.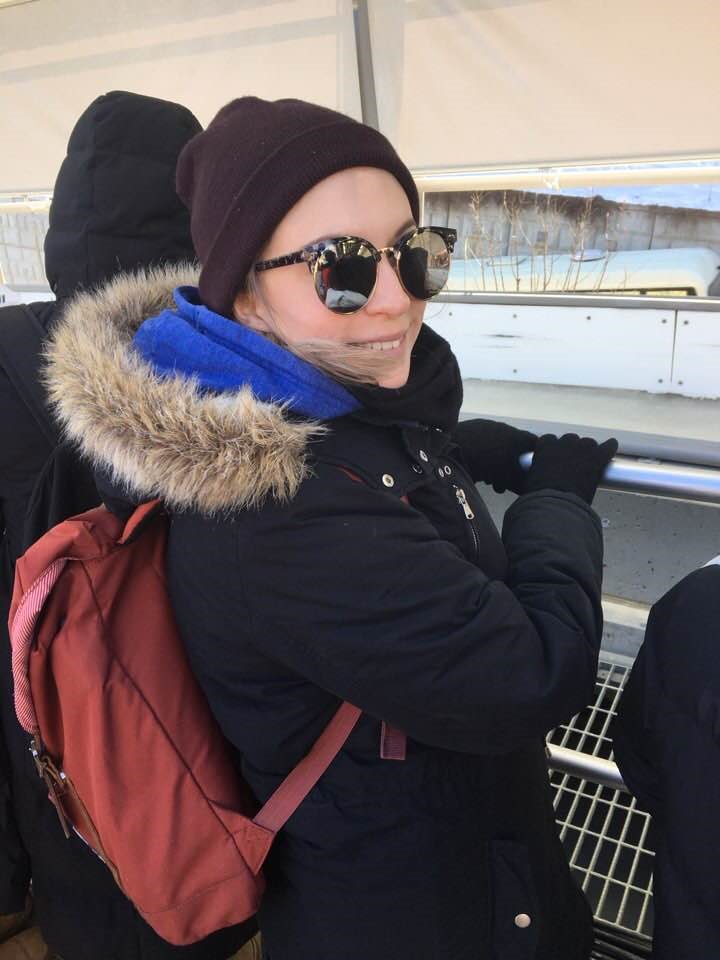 Later in the day, we headed away from the Olympic Sliding Centre to the main Olympic Park for a more spectator friendly event – curling. Curling is great to watch live because you can watch multiple games at once. This is particularly useful when you're cheering for multiple countries. Also, unlike skeleton, it's a great way to take in an event without freezing. The standard of curling was extremely impressive and a real treat to watch. After the curling, we had a few hours to head out and explore the rest of the Olympic Park.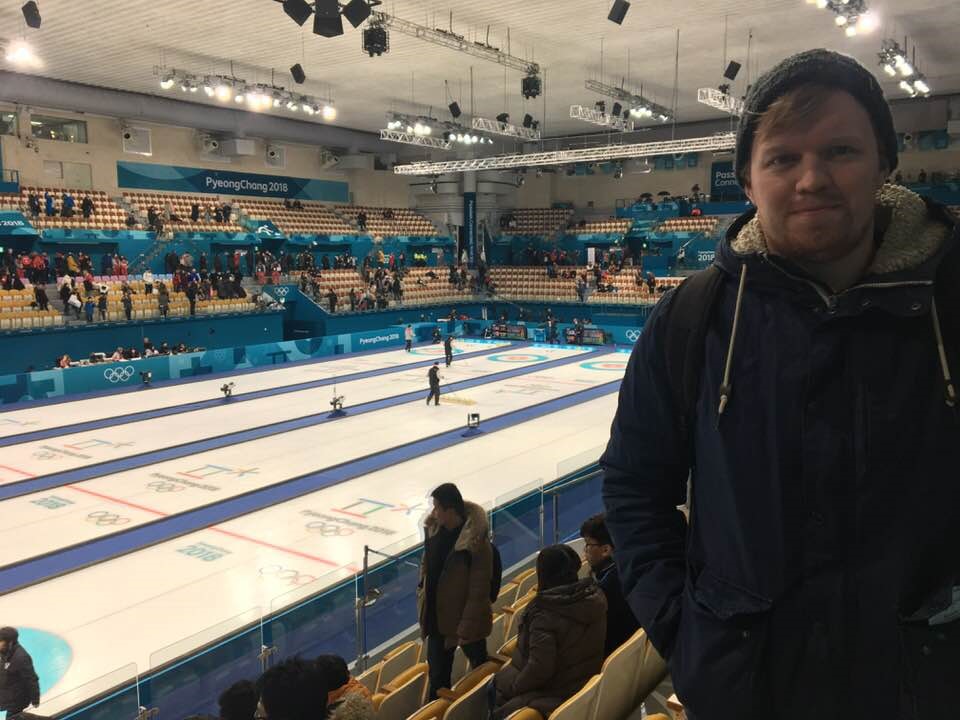 No trip to the Olympic Park is complete without a trip to the staggeringly large gift shop. The mascot of the Olympics, Soohorang, was extremely popular and could be found incorporated into every conceivable commodity. If you think that getting tickets to the Olympics is competitive, just wait until you want one of the few remaining stuffed Soohorang dolls! I settled for a more modest 'Pyeongchang 2018' hat and picked up some knick-knacks for friends and family. With a long day behind us, we headed back to Seoul to rest up for the following day's festivities.
Our second day was going to be a little different from the first because we did not have tickets to any of the events; however, we had tickets to the next best thing: Canada Olympic House. This is Canada's home away from home during the Olympics, and for the first time, it was open to the public. It was a real treat to meet the athletes and have a little taste of home (for Shannan, anyway). It was quite surreal sit to cheering on the Canadian men's hockey team with hundreds of other people and then have a drink and a bite to eat with the team just a couple of hours later.  The athletes and their families were extremely welcoming and gracious with their time. As you can see below, Eric Radford was more than happy to let Shannan hold the gold medal he won in the figure skating team event. After a full day of events, our fill of poutine, and more than a few Canadian beers, our experience at Pyeongchang 2018 had come to an end, but it would be one that we would never forget.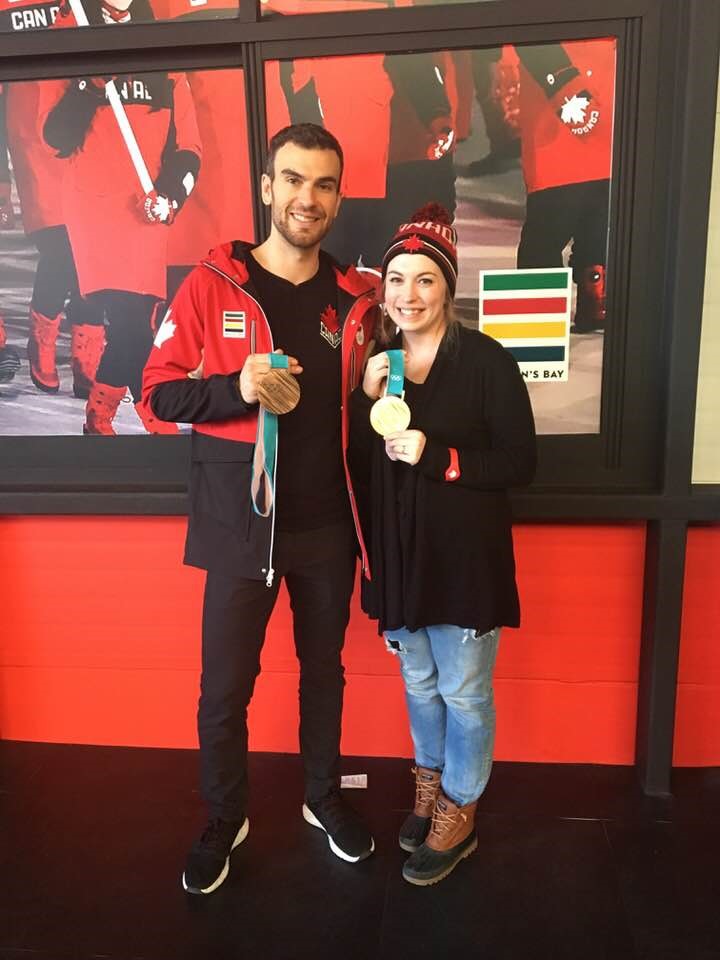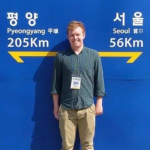 James Davis, originally from the UK, taught English in the Czech Republic and South Korea before relocating to Canada and joining Oxford Seminars. Among his many duties, he is the host of 'The Teaching Abroad Pod'. He spends his days playing and watching soccer, going on adventures with his wife and their dog, Ziggy, and cooking foods inspired by his travels.