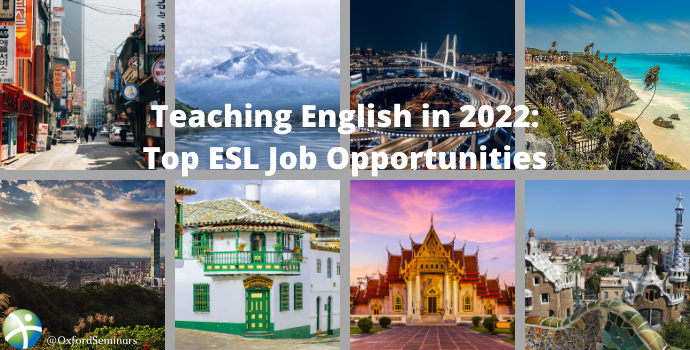 As the new year approaches, and society as a whole is hoping to put COVID-19 in the rear-view mirror, many teachers are wondering about upcoming job opportunities for 2022. Well, for those thinking of getting back on the road to teach English overseas, and experience amazing travel adventures in 2022, we've got some good news. There are lots of overseas teaching opportunities awaiting you, and now is the time to start your applications for 2022 positions to secure a spot. To help you decide on where to apply, we've put together our annual list of some of the top teaching markets to consider, noting not only the typical contract benefits and requirements, but also what makes each location unique and desirable in its own right.
NOTE: These projections are based on speculation that COVID-19 will be relatively under control in all of these countries by early 2022, and that any currently closed borders will open up, allowing visa sponsorship for foreign teachers to resume over the coming months. Based on location-specific trends, conditions are very much subject to change.
Top Country for Saving Money – South Korea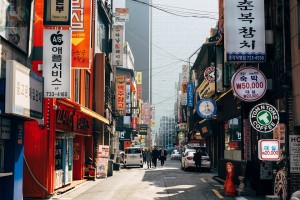 With a history of civilization dating back over 10,000 years, terrain ranging from mountains to lowlands and sandy beaches, and climate zones that can feature snow in the north, and practically tropical conditions in the south, the Korean peninsula offers an amazing diversity of experiences despite its relatively small footprint. 
In the world of teaching English as a foreign language, South Korea has a comparatively long history as well, being one of the more established TEFL markets with fairly standard contract benefits. Teachers can expect to receive at least one-way airfare, a free apartment (or housing allowance in lieu), severance pay equal to one month's salary at the end of contract, and reimbursement of all pension contributions, which are half-paid by the school (upon – at least semi-permanent – departure from the country). English instructors living a reasonable lifestyle can save about $1,000 a month while working in Korea, whether in the public school system or at private academies (hagwons).
With modern infrastructure, excellent and affordable public transit, legendary night life, and cuisine options to write home about, many newcomers find themselves rarely at home and instead spending much of their time out on the town. Korea is a great first option to consider for those planning to begin an international teaching career, especially for those with student loan payments to worry about while embarking on such a journey.
Monthly Salary: 2,000,000 – 2,800,000 KRW
Accommodations: Usually included or allowance given
Airfare: Reimbursement (full or partial) usually given
Teaching Hours: 22 – 30
Typical Contract Length: One year
Typical Start Date: August/September, February/March, or year round
Application Timeline: 2 – 6 months
Education Requirements: Bachelor's Degree + TESL/TESL/TEFL Certificate
Top Country for Teacher Demand – Japan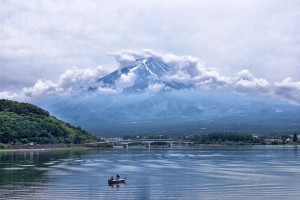 If you're interested in teaching English overseas, you have almost undoubtedly figured out already that Japan is THE place to be. It has a massive number of English programs, English private schools, English conversation schools, and of course it hires thousands of ESL teachers every year to teach in public schools via the JET Programme. You could say Japan wrote the book on utilizing native speakers to teach English, and that legacy is still alive and well today. 
Japan has a fascination with the West, almost as big as the West's fascination with Japan. So, with a population of 126 million (give or take a few hundred thousand) you can imagine that there are a lot of people there who are keen on being able to hold a conversation in English, work in English, or even just watch a movie or read a book in English. Equally significant is that there are a lot of parents there who believe English to be a key component of their children's education. 
For these reasons, Japan remains a juggernaut in the ESL market, and this doesn't look like it will change anytime soon. Good news, considering the vast number of teachers who want to experience Japan for themselves! It's a competitive market to be sure, but one with lots of room for qualified teachers. Take a closer look and see if it's right for you!
Monthly Salary: 225,000 – 300,000 JPY
Accommodations: Sometimes included or allowance given
Airfare: Rarely included
Teaching Hours: 25 – 40
Typical Contract Length: 1 year
Typical Start Date: March/April, August/September or year-round
Application Timeline: 3 – 6 months
Educational Requirements: Bachelor's Degree
Top Country for Post-secondary Teaching Jobs – China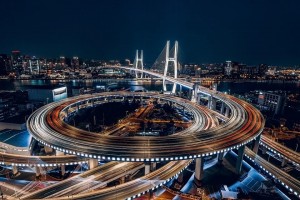 Teaching English in China offers the opportunity to learn about a fascinating, ancient culture, while gaining an extremely rewarding teaching experience. Tier-1 cities such as Beijing, Guangzhou, Shanghai, and Shenzhen are booming centers for economy and trade, and the demand for ESL teachers is extremely high. The generous wages, considering the low cost of living, offer ample opportunities to travel extensively around the region on weekends and holidays.
With news of a major reform to the education system in China currently underway, the future of private language training centers for children hiring foreign English teachers in 2022 is somewhat of a mystery, however recruiters for large chain schools seem fairly confident they will be able to continue recruitment as usual in the new year. And the updated regulations should not affect hiring abilities of English language curriculum international schools, institutes focusing on test prep or business English for adults, or post-secondary institutions. In fact, for those seeking a pathway into the world of college or university English instruction, China has the greatest demand for such educators across the globe, with many potential employers not even requiring candidates to have earned a master's degree, or have previous teaching experience. Gaining two to three years of post-secondary teaching experience can benefit future applications to more competitive university-teaching markets such as Saudi Arabia. 
Added bonuses include:
University teaching jobs require some of the lowest teaching hours, often as low as 15-20, affording many free hours to pursue other passions

Post-secondary teachers tend to get the longest vacation periods

Free housing

Contract completion bonuses

Professional development opportunities
Monthly Salary: 12,000 – 30,000 CNY
Accommodations: Usually included or allowance given
Airfare: Reimbursement (full or partial) usually given
Teaching Hours: 16 – 30
Typical Contract Length: One year

Typical Start Date: August/September, February/March, or year round
Application Timeline: 1 – 6 months
Education Requirements: Bachelor's Degree + 120-hour TESOL/TESL/TEFL Certificate
Top Country for Those Without a Bachelor's Degree – Mexico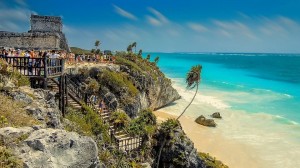 Mexico is world-renowned as a top travel and vacation destination, but for those thinking about teaching English in Latin America, it's also one of the most popular teaching destinations in the region. Some teachers choose Mexico to live near the beach and soak in the sun. Others choose Mexico for its colonial cities nestled high in the mountains of the central plateau. Some are dying to explore ancient pre-Hispanic ruins, while still others want to improve their Spanish, or learn to salsa, or experience Mexican cuisine firsthand from high-end bistros, or devour street food from late-night taco stalls. Whatever your particular reasons, Mexico is a top destination for teachers, travellers and vacationers alike, and for very good reason – there is something for everyone in Mexico.
When it comes to teaching English in Mexico, the bounty of teaching opportunities is also an important reason to consider adding Mexico to your list of top teaching destinations for 2022. There are positions teaching at public universities, positions teaching classes to students of all ages at private language schools, positions teaching at international K-12 schools for certified teachers, and just about everything in between.
Given its proximity and close ties to the United States, the demand for English lessons in Mexico is perennial. Helping your students achieve a learning goal which will have direct, tangible benefits on their educational and career goals is just one of the many rewards that those who choose to teach in Mexico get to enjoy. So, if you're hungry for amazing life experiences, both inside and outside the classroom, consider adding Mexico to your bucket list for 2022!
Monthly Salary: 4,000 – 15,000 MXN
Accommodations: Sometimes included or allowance may be given
Airfare: Rarely included
Teaching Hours: 20 – 35
Typical Contract Length: One year or less
Typical Start Date: Year round
Application Timeline: 1 – 3 months
Education Requirements: High School Diploma or Bachelor's Degree + TESOL/TESL/TEFL Certificate
Top Country for Those with a College Diploma – Taiwan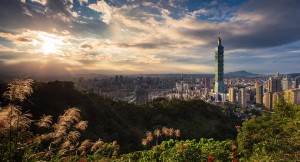 In terms of the top Asian teaching markets, a strong argument could be made that Taiwan is perhaps the most overlooked top teaching destination.  With competitive salaries, a relatively low cost of living, free national health coverage and a wide variety of teaching opportunities ranging from children to adult classes, there are lots of reasons to consider teaching in Taiwan in 2022.
Part Northeast Asian hustle and bustle, part Southeast Asian laid-back tropical splendour, Taiwan straddles climates, cultures, and lifestyles. The East coast of Taiwan is rugged and stunningly exposed to the open Pacific. The relatively more protected West coast boasts most of Taiwan's major cities, crowned by Taipei in the North and Kaohsiung in the South. The central spine of Taiwan is a massive mountain range, descending down to the sandy coasts over foothills covered in lush, subtropical vegetation, endless mountain streams, and hidden waterfalls. This incredible scenery is something that even urban denizens will marvel at, and Taiwan's high speed rail network can whisk you out of Taipei to experience it at speeds of around 300 km/hour!
Whether you're a foodie, a big city explorer, or an outdoor enthusiast, you'll find plenty in Taiwan to keep you busy outside of the classroom. Though most English teachers – and especially those holding an Associate's Degree or College Diploma – end up teaching at private schools known as 'buxiban,' Taiwan also has public school positions for those with a Degree in Education, business English classes in the major cities, and university positions for those with a Master's Degree. Don't sleep on Taiwan when you're putting together your list of places to apply to for 2022!
Monthly Salary: 43,000 – 73,000 TWD
Accommodations: Rarely included
Airfare: Rarely included
Teaching Hours: 20-30
Typical Contract Length: One year
Typical Start Date: January-March, June-August or year round
Application Timeline: 1 – 3 months
Education Requirements: Minimum Two-Year College Diploma (Bachelor's Degree preferred) + TESOL/TESL/TEFL Certificate
Top Country for Teaching Business English – Colombia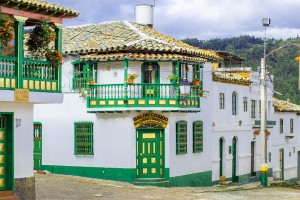 Bounded by the Caribbean Sea and Atlantic Ocean in the north and the equatorial Amazon jungle areas in the south, with the Andean mountains running along the central spine of the country, Colombia is a geographic wonder of biodiversity. The national government reports a whopping 51,330 species registered in the country!
The large cities of Colombia, especially Bogotá and Medellín, are home to hundreds of offices for multinational corporations. Teachers with experience working in office settings are in high demand to fill the abundance of positions teaching business English to adult professionals. Jobs teaching children tend to be volunteer, or require state teaching credentials to work in international schools, but paying jobs to teach adults often require nothing more than a bachelor's degree, TESOL certificate, and ideally some relevant business or teaching experience. 
With the low cost of living, English teachers in Colombia can expect to earn enough to live a comfortable lifestyle, but don't expect to be banking large sums of cash to pay bills back home. Instead, expect to experience the rich cultural and biological diversity of one of South America's most fascinating teaching destinations.
Monthly Salary: 2,100,000 – 3,600,000 COP
Accommodations: Rarely included
Airfare: Rarely included
Teaching Hours: 20 – 30
Typical Contract Length: One year or less
Typical Start Date: Year round
Application Timeline: 0 – 3 months
Education Requirements: Bachelor's Degree
Top Country for Short-term Positions – Thailand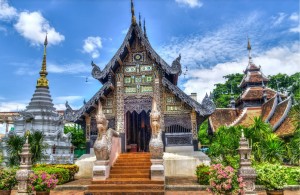 Drenched in lush jungle, broken by worn, ancient mountains, and ringed by achingly beautiful beaches, Thailand is nothing if not exotic – to the point of being other-worldly. It has cultures found nowhere else, a cuisine unmatched in the world, its own very unique language, as well as a history of independence amidst its post-colonial neighbors. It is almost impossible to compare it to any other country, because Thailand is just…Thailand. A universe unto itself.
Thailand is also unique in that it offers ESL teachers the opportunity to work abroad a semester at a time. Some people prefer the security of a more typical 1-year contract – and Thailand does offer that – but there are other options too. For those who either can't commit to a year or prefer to work less than a year, teaching terms ranging from 4 to 11 months are available. This makes Thailand a great place to consider for your next overseas teaching adventure, but make sure you stay long enough to drink in some of its intoxicating charm, and perhaps some fruity drinks with umbrellas sticking out of them too!
The friendliness of Thai people is legendary, and this common perception is 100% accurate. Do you know why they're so happy? Because they get to live in Thailand, that's why! Well, maybe you can too – click the link to learn more about current teaching opportunities! The low cost of living, the food, the sun, the scenery, the people – this place really has it all. 
Monthly Salary: 30,000 – 50,000 THB
Accommodations: Sometimes included or allowance may be given
Airfare: Rarely included
Teaching Hours: 18 – 25
Typical Contract Length: One year preferred; short-term available
Typical Start Date: May, November, or year round
Application Timeline: 1 – 4 months
Education Requirements: Bachelor's Degree
Top Country for Professional Development – Spain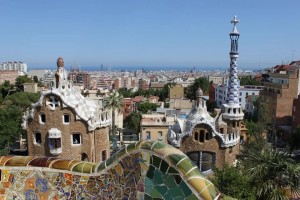 Famous for the sun-drenched beaches of Malaga and Ibiza, the unique architecture and tasty tapas of Barcelona and Madrid, and festivals galore, Spain is a perfect choice for EFL teachers who are looking for coastal retreats, world-famous cuisine, and cosmopolitan cities.
While Europe, and especially western Europe, can be a difficult TEFL market to break into without holding a passport from an EU-member state, the demand for English teachers in Spain is so high that there are very well-regarded programs available for North American citizens to gain entry into this highly sought-after location. One option to explore is the North American Language and Culture Assistants Program available through the Spanish government. The education ministry boasts that it's "one of our most outstanding programs, both in number and scope… American and Canadian college students and graduates, who are native-like speakers of English and French (in Canada), partner with elementary and secondary schools in Spain to bolster language programs, as teaching assistants (TAs) under the supervision and guidance of teachers of English or French as a World/Foreign Language." The Oxford Seminars Job Placement Service also partners with work-study programs whereby youth are invited to enroll in Spanish language or TEFL courses at Spanish universities, at no cost to the teacher, while also working as a teaching assistant in local elementary or secondary schools. What better way to improve as a language instructor than with a multi-level class of English learners, under the guidance of an experienced colleague? Expect applications to open for potential September/October 2022 starts in late January.
For those with dual citizenship from an EU country, or who may be eligible for a youth mobility visa for Spain (i.e. nationals of Australia, Canada or New Zealand), you might have the golden ticket to a whole other world of possibilities! There are dozens of language schools posting on popular internet job boards looking for teachers every month, and those who are already in possession of legal working rights in the European Union are in very high demand indeed.
Monthly Salary: 900 – 1,500 EUR
Accommodations: Rarely included
Airfare: Rarely included
Teaching Hours: 15 – 30
Typical Contract Length: One school year
Typical Start Date: September/October or January
Application Timeline: 1 – 6 months
Education Requirements: Bachelor's Degree or EU passport strongly preferred