When I went to Thailand, I went with an open mind. Still, I didn't realize just how different the culture would be from what I was accustomed. From my living conditions to the concept of time and religious influences, my life has been forever changed in a positive way.
I was fortunate to work at a college in Thailand that gave teachers the option of living in one of the many houses on the perimeter of the campus. In 2001, I rented one of these traditional Thai houses for $50 a month. It was a small, rustic, wooden structure on stilts with glassless windows that could be closed only with shutters, thus blocking out sunlight but keeping the interior cool. I had no hot water for an entire twelve months, but Thailand is warm enough year round that such an amenity is certainly unnecessary for showers. I happily lived in that house for a year with my three adopted Thai dogs in the middle of the lush, tropical foliage that decorated our campus. The great benefit was that I was able to walk conveniently to my office in under three minutes.
I lived in the city of Nakhonpathom, both the pig-farming capital of the country and home to Phra Pathom Chedi, one of the largest Buddhist monuments in the world. Nakhonpathom is in the countryside but was a convenient one-hour bus ride from Bangkok. Instead of a tuk-tuk, or an auto rickshaw, for traveling around the town, Nakhonopathom only had buses and motorcycle taxis. The motorcycle taxis scared me at first, as the drivers did not have an extra helmet for passengers, but they were convenient and inexpensive. As a result, I got used to going into the town center with the wind in my hair. Weekday evenings I often walked around the town center, stopping by a fruit stall to get a bag of freshly cut pineapple or papaya to snack on as I meandered through the markets or watched women in traditional longboats collecting the garbage in the canals.
There was a Buddhist temple right across the street from my college where a community of nuns lived. I generally took the bridge across the street instead of crossing through traffic, since, in Thailand, they drive on the left side of the road. This was part of the culture that I could never really get used to since it felt like traffic was always coming from the wrong direction!
A few times, I meditated with these quiet but welcoming nuns. They taught me how to light incense and bow to the Buddhist altar. However, the main reason I visited the temple was to check on the dogs that lived there. In Thailand, dogs were everywhere. People with an unwanted litter of puppies often dropped the puppies off at a temple in hopes they would be cared for. After work, I frequently fed the temple dogs. I also paid a vet to give them injections for preventing pregnancy and to treat the mange and other common skin diseases.
Before living in Thailand, I didn't know that even the concept I had on time was culturally specific to the United States. For instance, 7:00 AM in Thailand is considered the first hour of the day. This means that when Thais speak of "3 o'clock," they might actually mean 9:00 AM, which can be very discombobulating if you are arranging to meet a Thai friend for tea. Years are also reckoned according to the Buddhist Era (BE), so I discovered that, what I thought was the year 2001, was actually 2544!
All these experiences, however quirky they may seem, are the delights of living in a foreign culture. These cultures allow you to not only tour fascinating ancient sites and taste exotic new foods, but it's also where you must learn to reconceptualize the things you have always taken for granted, such as time, and ultimately, come to train a fresh eye on your own culture.
Written by Catherine Kelley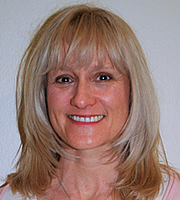 Catherine Kelley taught overseas for a total of twelve years in five countries—South Korea, Thailand, China, Egypt and Oman. Although currently settled in California and teaching ESL at the Yasuda Center at CSUSB and teaching for Oxford Seminars, she hopes to travel to India and southern Africa someday. She has master's degrees in creative writing and English composition/applied linguistics.