As an ESL teacher, we can easily get stuck in a rut. Every day we create lesson plans and carry them out in our classrooms. We stick to the textbook and play a few games to liven up the lessons. We play videos and movies to make it interesting. We might even sing songs or tell jokes. I have learned that sometimes you have to really think outside of the box and develop plans that get the kids out of their chairs and classrooms. As an English teacher in China for the past four years, I have developed some great project ideas that I would like to share with other ESL teachers. Some are fairly easy to conduct, while others are very time consuming and complex. All of these projects may require you to put forth many more hours than your contract provides, so be prepared to volunteer your time.
Plays and Theatrical Readings
One of the projects that I am most proud of became reality this past Christmas season. We conducted a theatrical reading of Charles Dickens' "A Christmas Carol". I teach multi-leveled high school students in an international department of a public school. As such, I had to find a script for them to read from that was easy enough for their English level, but that was challenging enough to be a valuable learning tool. I spent several hours rewriting a script, changing the vocabulary to fit my students' skill levels. I held auditions for all the roles in the story. We created teams to develop PowerPoint presentations (PPTs) for visual story-telling. Sound effects and music development were done by another team. Stage design and decoration was the task of another team of students. For students who did not want to conduct public readings, there were enough jobs behind the scenes to hold their interest.
We spent a month developing and practicing for the performance. The final result far exceeded my expectations and the show was a huge success. By developing this program as a "theatrical reading", it took the stress of memorizing lines and play acting away, while focusing on skills such as theatrical voice acting, public speaking, reading and listening comprehension, critical thinking, and creative development. Our lead actor, who played Scrooge, was a boy whose English level was not advanced. His classroom performance was not very good. His confidence in his English was very low. I saw a dramatic change in this young man from the beginning of this project to what he has become today. The same can be said of many of the other students who participated in this program.
Photo Scavenger Hunts
Another project I love doing with my students is a "photo scavenger hunt". Most kids have cell phones, so they can get out of the classroom and conduct this activity. Break the classroom into teams of 6-10 students. Develop a list of actions that they have to take photos of as a group. I give simple actions, such as taking a group picture on some stairs. Some intermediate level actions require the students to take a group picture with everyone's feet off the ground. Advanced level group photos usually include defining idioms and expressions through their pictures. Some great expressions that garner wonderful, creative pictures are "Brotherly Love" and "All the World is a Stage". I give my students an hour to complete the task. A quick safety talk and other rules are provided prior to their release for the activity. At the end of the activity, they return to the classroom. I download the pictures to my computer and judge the quality of the pictures. I usually make a short movie or PPT with the photos to show in class. The school might use some of the photos for marketing purposes. Every time I have done this activity, I have been amazed at the creativity of these kids in how they interpret the assignment. It is also good for some great laughs and some wonderful memories.
Poster Making
Yet another great activity I have my kids do is poster making. Depending on the lesson topic we are teaching, they must develop a poster that shows what they have learned from the lesson. Some of the lesson plans we have are on adversity, environment, and the USA. I buy poster paper and give them several days to work, either individually or as a group, to complete the posters. I usually set some guidelines for the students to ensure they have a focused path to follow. The results can be both good and bad. After all, not everyone is a natural artist. Some kids have developed the posters on a computer and they would go have them printed at a printing company.
We hang them up in the school for everyone to admire. I will also hold an evaluation class where the kids get to take post-it notes and write comments about the quality of the posters or to provide a grade for them. Be careful of this option, as kids will be kids. The comments some will provide are not always what you, as a teacher, would consider to be acceptable. One other option for this project is for them to develop a poster showing the different things they have learned from a period of time in their classroom studies. This will help you evaluate their progress in their learning.
I love my job. I think there is nothing better than teaching kids English in a foreign land. It is a labor of love. As such, the hours of dedication to these projects is enjoyable for me. I may not get more money from doing these things, but there are benefits. Your school gets to use such things for marketing to parents and the community. You become a hero teacher, and an invaluable resource, thus garnering you added power when it is time to renegotiate your contract. Your kids get to break the boredom of regular lessons in the classroom, while learning valuable skills in English. And, you get to feel like you are making a real difference in your students' education and their overall life experiences. Yes, I put in extra time and energies to these projects, but it pays off for me and my kids in the end, with dividends far greater than I could achieve with regular lesson plans alone.
Want to learn more about teaching English abroad? Visit a free information session or download a free course guide.
Written by Bill Gain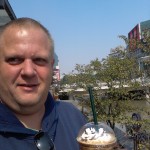 Bill Gain is an Oxford Seminars TESOL/TESL/TEFL Graduate who has been an ESL teacher and blogger  in China for three years. For most of his life, he has worked with young people in recreation and special events. He has a bachelor's degree in Communication/Public Relations and a master's degree in Recreation and Special Events Programming.