If you are considering teaching English overseas, do your research. Where should you go? Is it right for you? There are trends in ESL markets worldwide, which can help in determining if this is, in fact, the type of career path that you want to take.
We've compiled a list of the top 10 countries that have a strong demand for imported teachers. You may find that one of these is the perfect match for you.
1. China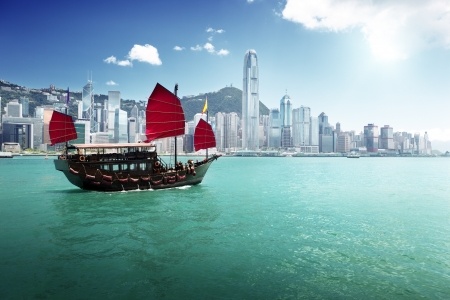 The demand for ESL teachers in China has stayed at a constant high over the years.  In addition to being the world's largest economy, the sheer population validates the need for thousands of ESL teachers annually.  In fact, the demand for ESL teachers has been so high in the past that immigration often turned a blind eye to unqualified ESL teachers just to meet demand. The recent push to professionalize the ESL industry has immigration paying more attention. Teachers now need a Bachelor's degree in most areas and, if you want to teach in the largest cities (Shanghai, Beijing, etc), two years of working experience following post-secondary studies is required.
China has something for everyone. From teaching children in public or private schools, to teaching business English or at a university, positions abound…and offer a great benefit package.
2. Korea
Korea is another industrious country (ever hear of Hyundai or Samsung?).  Exports make up over half of its Gross National Product so knowing English is crucial to career development. The country can afford to import foreign ESL teachers, and it has a strong focus on excelling. Korean students often attend English Hogwans (private schools) in addition to their public school language courses.
English is taught from a young age so most opportunities are in elementary schools, with some middle and high school settings. Professional ESL teachers can secure a competitive position with a university and/or corporation. Teaching English in Korea provides teachers with some of the highest disposable incomes, paid housing, flights and medical benefits.
3. Thailand
Yes, it's another Asian country. Thailand isn't a rich country by any means, but the government there has invested into ESL. As a result, private schools abound. Positions are available for all types of English speakers, no matter your background. All you need is a degree to get a proper work visa. Most positions involve teaching youth in large cities.
4. Turkey
Teaching in Europe can be hard with its preference for European citizens but some countries, Turkey included, are more willing to sponsor teachers. Turkish schools will hire teachers of any age, education or background. It's a developing market (like China about 5-10 years ago) so teachers should be open to adventure if they wish to teach in this Eastern European location.
5. Japan
Another Asian country?! Really, you say?! Yes, REALLY! Most ESL teaching positions are found in Asia, so it shouldn't be surprising that the top teaching opportunities are there. Japan, like Korea, is at the cutting edge of technology and other economical advances (think Sony and most automobile brands). Similar to Korea, Japan has the money and motivation to import foreign teachers.
The ESL market is flourishing with public and private schools for children, youth and teenagers. In 2013, the Japanese government renewed its focus on ESL teaching by reinstating 10,000 positions in its public school board.  University positions and business English roles are also available for the qualified teacher.
6. Taiwan
Thousands of positions exist throughout Taiwan, and most are teaching children in private or public schools. But, there is a huge demand for private tutoring adults. It's a great way to get experience teaching all ages. The country is beautiful with opportunities in big northern cities like Taipei or on the southern beaches in Kaohsiung. It's a small island so travel is quick to allow you to take in several different climates and environments throughout your contract.
7. Mexico
Does a Spanish country interest you? Mexico is a great ESL market for first time ESL teachers as there are many positions teaching multiple age groups. Also, the requirements are minimal. Do you speak English? Then, you can likely find something. Schools are willing to sponsor the proper work visa, and there is a wide range of teaching opportunities ranging from kindergarten to business English. Do your research and practice common sense, and you'll see it's just as safe as home.
8. Saudi Arabia
Okay, if you want a huge salary plus all of the contract benefits for teaching ESL then this is the place you probably want to be. The catch is you may have to work to get here. The school day starts earlier and ends earlier to accommodate the heat, but positions are available to teach all ages.
Here's another catch: Saudi Arabia does not sponsor work visas for unqualified teachers. Teaching here requires a relevant degree (think B.Ed) and previous teaching experience, which is typically 1-2 years. Many teachers get work experience in other countries (Asia, for example) and then apply here; getting state credentials also helps.
9. Spain
Western Europe is in high demand among ESL teachers but is generally a hard region in which to teach. Spain is one of the easier countries to break into. Although most jobs are reserved for European citizens and in-country applicants, many jobs exist for the teachers willing to invest effort into their application process. Cultural internships abound for young, enthusiastic teachers willing to go on a "cultural exchange" where they teach in a school and often live with a local family for full cultural immersion. This process allows you to really immerse yourself into the culture. Also, Spain's proximity to other countries allows for travel opportunities throughout/following your contract.
10. Chile
Rated as the Latin American country with the most economic and political stability, Chile has opportunities teaching all ages and levels for qualified teachers. Business professionals probably make up the biggest demographic of students as the country tries to better establish itself in the global economy. In addition to its stability, the country is recognized as being one of the safest countries in South America.
Does this list help you? If you are seeking an ESL teaching position abroad, go where the market is strong. Do your research because demand changes over time. Save yourself the frustration and apply to a country where you'll be in demand. For more information on this, Oxford Seminars' can help keep you up to date.