Situated between the Central American countries of Nicaragua and Panama, Costa Rica is usually associated with sunny, white beaches, parrots with brilliant plumage and warm vacations. All of that is true, since there are 800 miles of beaches to explore and beautiful tropical weather to go along, but that barely scratches the surface of this beautiful Central American country.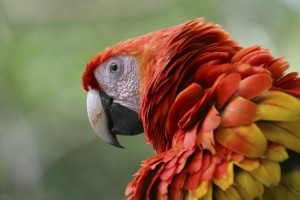 Almost 25% of the land is park and preserves, which is good because Costa Rica hosts more than 5% of the world's biodiversity, even though it only takes up .03% of the planet surface. That list includes 1200 varieties of orchids, 24,000 species of insects and 850 species of birds. That's quite a bit considering it's only 51,100 square kilometers (almost 20,000 square miles). To put that into perspective, New Brunswick is almost a third larger and Kentucky is twice as large.
This biodiversity and preservation leads to some of the most beautiful scenes on earth. And if you're adventurous, you'll get to see them all, through zip lines, whitewater rafting, hiking and biking. This is truly a nature lover's paradise.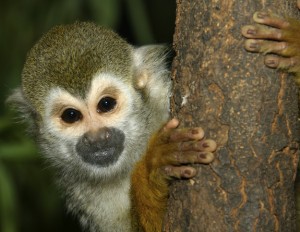 Costa Rica is also an ecotourism paradise. With the goal of imparting environmental awareness as you go to natural areas, this Central American country has made it a priority to balance the booming tourism trade with the preservation of nature. Along with caps for daily visitors, Costa Rica offers a Certificate For Sustainable Tourism, a program that evaluates businesses for sustainable practices (source). These control measures have paid off – the Environmental Performance Index ranked Costa Rica as the 5th Greenest Country. In fact, the country hopes to go completely carbon neutral by 2021 (source).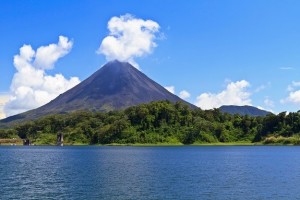 You can start by seeing nature, mixed with a little adventure, if that's your idea of fun. On a clear day, you can hike to Arenal Volcano, one of the top sights to visit, with its rumbling and near perfect conical shape. Next is Manuel Antonio National Park where you can hike along with the monkeys, parrots and sloths, do some whitewater rafting or kayaking along the many waterways and coastlines, zipline over forests, canyons and waterfalls or walk along the fantastic beaches with their clear blue water.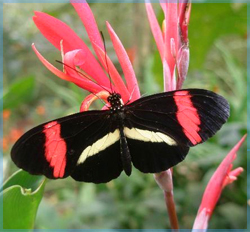 If you like a little education with your sight-seeing, stop by the Pre-Columbian Gold Museum, where you can see a collection of gold artifacts, some dating back to AD 500. You can also swing by the National Museum of Costa Rica in San Jose, located in a fortress built in 1917, complete with bullet holes still in the walls! On your way back, don't forget to check out the Butterfly Conservatory in El Castillo, a place that is "dedicated to the preservation, growth and study of the rainforest, with focus on butterflies and other tropical rainforest species of the Arenal region of Costa Rica."
Costa Rica is a beautiful and unique country, one of those places where heaven and nature meet to show you what beauty really is. And Oxford Seminars can help get you there!