Many of us have heard of places like Japan, South Korea, Thailand, France, and China as common English teaching destinations. Although they are excellent options for teaching English abroad, there is a world of overlooked countries just waiting for qualified teachers to fill open ESL teaching positions. Here are some of the off the beaten path destinations for you to consider while looking for your first (or next) adventure abroad.
Often overlooked due to the popularity of Thailand, Cambodia is an excellent option for prospective ESL teachers who are interested in traveling through South East Asia, but may not qualify to teach in the "Land of Smiles". Unlike Thailand, which requires teachers to have a bachelor's degree, Cambodian schools are more likely to hire qualified ESL teachers who have a college or high school diploma. Teachers can expect to find a range of positions, from volunteer opportunities to paid positions, which offer a salary between 700 – 1200 USD monthly. However, there are many more benefits to teaching in this wonderful country aside from its accessibility for non-BA holders. Places like Angkor Wat, Cambodia Wildlife Sanctuary, and Phnom Penh will keep you engaged with the history and nature of this wonderful country. Although, it's less likely that you will earn the same amount of money as other locations, the wealth and diversity of experiences will enrich you just as much.
Although, a little more off the beaten path than other options, Kyrgyzstan is a wonderful option for teachers looking for something a little more adventurous. Often referred to as the "Switzerland of Central Asia", this country has an abundance of rugged landscapes and semi-nomadic shepherd cultures and could provide you an almost unlimited amount of opportunities to explore. In general, schools in Kyrgyzstan typically look for a candidate to hold a bachelor's degree, TESOL/TESL/TEFL certification, and some teaching experience. With a moderate average teaching schedule of 20 – 30 hours per week and a reasonable salary, Kyrgyzstan is an excellent option for people more interested in some adventure over earning a high salary. If you're a newly qualified teacher and are looking for a challenge, I suggest you contact your Job Placement Advisor for more information about this wonderful central Asian nation.
For those who have traveled through Latin America, many have said Colombia was their favorite destination in the region. This is for good reason as it's a country steeped in intriguing history, culture, and a rich ecological environment. Moreover, it is a country of hospitable people, who are looking to improve their English language abilities. The need for qualified teachers has resulted in Colombia becoming a more popular ESL teaching destination in recent years. While some schools and volunteer positions accept a high school diploma as the minimum educational requirement, it is becoming more common to see positions ask for a bachelor's degree. A starting teacher can expect their salary range to be between 380 – 1030 USD per month, which will likely cover cost of living expenses and allow you to explore some of the local areas. If you are looking towards Latin America for your next adventure, I highly recommend Colombia as your next English teaching destination.
Having recently returned from a climbing trip to Ecuador myself, I definitely recommend Ecuador for your teaching adventure abroad. Like Colombia, Ecuador is diverse in both history and natural beauty. Whether your interest is exploring the Amazon, seeing the Andes, or climbing several of Ecuador's stunning volcanoes, you will be spoiled for opportunities for exploration in this Latin American country. It is possible for ESL teachers to find positions in both private ESL schools, and post-secondary positions. Although university positions will generally require additional experience and training, private schools are likely to accept a bachelor's degree, and TESOL/TESL/TEFL certification. In terms of salary, a newly qualified teacher can expect to earn between 400 – 1000 USD a month. While most positions will generally require a yearlong commitment, you may find that shorter term contracts are also available. If you find yourself about to embark on a teaching career in this lovely country, then I highly suggest you take some time to explore the cloud forest.
Often overlooked, due to the popularity of its westerly neighbors, Slovakia is a country awaiting your discovery. Moreover, it is a country that has an increasing demand for committed teachers who are looking to embark on a teaching career in Europe. Centrally located, you'll be able to not only explore this vibrant country, but other parts of Eastern and Western Europe as well. Furthermore, if you want to travel locally, Slovakia has many ancient castles and fortresses to see and explore, along with its beautiful landscapes. In general, many of the openings for teaching positions will likely be in private language schools, and you can expect to be paid roughly between 500 – 1500 USD per month. Offset by a lower cost of living and reasonable teaching hours, you may find yourself in the enviable position of having the time and money to explore this fascinating country and travel to other countries on your time off. If you are determined to teach in Europe, and would like to try something a little different, Slovakia might be the perfect option for you.
Although, these are some of my recommendations for ESL teaching destinations that are a little off the beaten path, I guarantee there are many more in addition to this list. To sum up, as a newly qualified teacher, the world is yours to explore and experience. Although, the more popular destinations offer many rich experiences for ESL teachers, there is something special about embarking on an adventure in a less-traveled area of the world.
Want to learn more about Teaching English abroad? Visit a free information session near you or download a free course guide.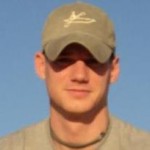 Michael Adams taught for a total of ten years in nine countries – Canada, Japan, South Korea, Thailand, Taiwan, Oman, Scotland, Turkey, and Ireland. Currently settled in Canada, he still loves to spend his free time traveling, trekking & climbing abroad. He has a Bachelors Degree, a teaching degree, and is currently in his final year of his Master's degree in Education.