Oxford Seminars Grad, Bill Gain, reviews the Oxford Seminars Course & writes about teaching in China
As a graduate of Oxford Seminars three years ago, I thought I might offer some advice to those contemplating the use of Oxford Seminars over another course or program. Let me be honest with you. I had significant reservations about the validity and usefulness of the Oxford Seminars program. After all, they are promising you a certification that they claim that can be used in other countries to teach English. And, they do this in just a couple of weekends. It seemed impossible to me. But, IT IS TRUE. It can and does work.


I am not writing this as an advertisement for Oxford Seminars. I am writing this to help people get into ESL teaching. There seems to be a shortage of ESL teachers in many countries. My host country, China, is just one of the many countries that needs quality teachers. So, the purpose of this writing is to help clear some misunderstandings about the ESL world and give some personal experiences that I have had.
If it sounds too good to be true, it probably is. We all have heard this expression. And many of us have learned valuable lessons about not following this lesson in life. So, when Oxford Seminars says that they can get you certified in a couple of weekends, the initial response is that it must be too good to be true or a scam. And I would normally agree with you. But, I really had no choice but to give it a try.
My story with Oxford Seminars and ESL teaching began after I was terminated from my job of seven years due to budget cuts. After a year on the unemployment line, devastating my emergency funds and my retirement account, I was in a bad way financially. It was the time in our recent history when unemployment rates were outrageous, the housing bubble went nuclear, and many people in America found themselves in the same boat I was in.  We spent nearly every day sending out resumes, networking, and doing our best to find work that would allow us to meet our expenses. Throughout this entire process, I kept coming across the name Oxford Seminars in my job searches. At first, I disregarded it. Eventually my curiosity, and desperation, got the better of me. I did a lot of research about the program. I read everything I could. I went to one of the information sessions. And I prayed. When I was half convinced that it was not a scam, I decided to pull the trigger and apply for the course.
It was the single best decision I have made in my entire life.
By the way, I had never been a teacher before. My master's degree and my nearly 35 years of working experience have been in recreation and hospitality management, among a whole host of other careers. The position I was terminated from after seven years was as a property manager for a non-profit organization. Although I have always been told that I would make a great teacher, it really was not something that I felt I wanted to do with my life in the American education system.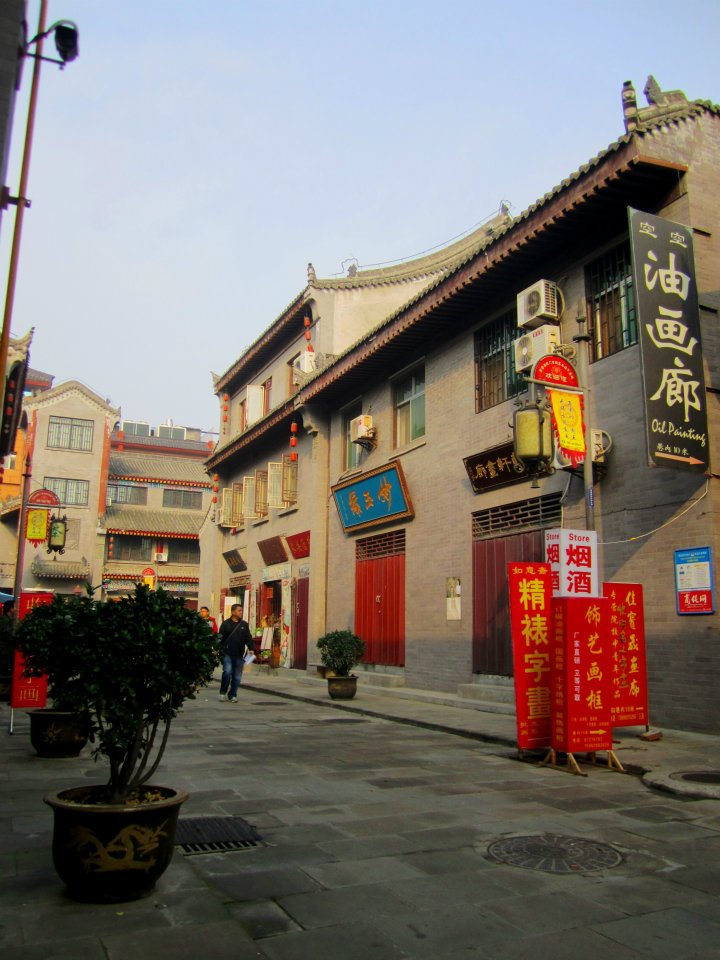 I have been in China for three years now teaching English. I have taught over 3,000 students in that time, from kindergarten to high school. I have worked five winter and summer camps. I have taught classes from 12 students to classes of 80 students. I have taught reading, writing, listening, and speaking.  And, I was terrified on my first day of teaching. But, that terror soon vanished and an epic journey had begun in my life that I wish I had found decades ago. You see, it is the passions in life that we discover that makes this life worth living. And boy, did I ever find my passion.
So, what did Oxford Seminars provide me? They delivered on their promises. After three weekends in the classroom, I was taught classroom management skills, how to deliver myself through culture shock, how to develop lesson plans, and deliver the lesson to classes. Knowing what I know now, to be honest, it was pretty basic training. There was very little English grammar training until the online component. The online portion is required to fulfill your certification and is supposed to help you with that part of teaching. I just wanted to get through the full course and complete the exam.
Was it worth it?
Three years later, I say definitely. Sure, a person can spend hours upon hours, and thousands of dollars on a course that teaches you how to be a teacher. You can learn all the English grammar and philosophies of teaching in other courses. But my experience in ESL teaching is that it is wasted for the most part teaching overseas. What really happens in most of these foreign schools and training centers is that they just want a foreign face and voice to be in the classroom. The school throws a book at you with little additional training or expectations and tells you a schedule to go teach. That's it. At least here in China, English education is about money and business. Even in the public schools. Because English is used as marketing, expectations are low, as long as the dollars flow in.
Ah, do not be disheartened by this. It is actually beneficial to you, and the students. You become the professional you want to be. You have free reign to develop programs and lessons that can make you proud to be a teacher. If you have the right personality, treat this opportunity as a new career profession, and enjoy the opportunity to be creative while experimenting with new ideas and concepts, it is a dream job. No one is hovering over you to tell you what to do and how to do it. You are your own boss. Think of it as you becoming an entrepreneur in teaching. Sure, it requires a lot of research with this kind of mindset. Although my contract says I have 20 hours of teaching, my preparations for my lessons can easily exceed 40 hours on topics that I am unfamiliar with. But, I learn as I go. I spend my free time researching grammar rules and teaching methods from the internet. In the end, when I have completed a lesson topic, seeing that my students have achieved the lesson goal and developed their English skills is the greatest reward.
The Ultimate Reward?
All my preparations and planning pays off to benefit the students I have grown to love. I have made a difference in their futures. Sure, some of them struggle with learning English. As I tell my students on the first day of classes, "As a teacher, I cannot teach you English. I can only give you the skills to learn English. As with most things in life, you need to become your own teacher. Give yourself homework. And practice the skills I provide to you". If your students can accept that challenge and put it into practice, the battle is won. So, you really do not need to put through four years of college to become an ESL teacher. You merely need to have a passion to shape other people's lives and futures. You have to want to inspire kids to do what they see as the impossible and provide them with the skills to be successful. That is what makes a great teacher. At least that is my experience as an ESL teacher.
To Learn more about the Oxford Seminars Course and about Teaching English Abroad, visit a free information session near you, or download our course guide.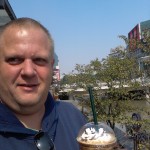 Written by Bill Gain
Bill Gain is an Oxford Seminars TESOL/TESL/TEFL Graduate who has been an ESL teacher and blogger  in China for three years. For most of his life, he has worked with young people in recreation and special events. He has a bachelor's degree in Communication/Public Relations and a master's degree in Recreation and Special Events Programming.