Congratulations! You have your TESOL certificate, and opened a world of exciting jobs teaching English overseas. There's opportunity to explore exciting new cultures, and teach in a variety of different classrooms and settings. As you gain more experience teaching ESL, there are many different areas that you can specialize in. The more specialized training you get under your belt, the better teacher you'll be, and more jobs teaching English abroad will become available.

Here are four fields that offer jobs teaching English abroad after obtaining your TESOL/TESL/TEFL certificate from Oxford Seminars.
1. Teaching General English Abroad
A general English teacher prepares non-native speakers for everyday life or a trip to an English-speaking country. This is a very common type of teaching position for new English teachers, whether you are teaching English overseas, or teaching immigrants who are living in an English-speaking country. If you're teaching in an English-speaking country, it will probably have its own national system of levels and standards in place.
2. TOEFL Test Preparation Courses
This type of ESL teaching focuses on students studying for standardized English Tests such as the TOEFL, IELTS, or TOIEC. These tests have long been a staple of the ESL teaching industry. Rather than general English, the idea is to teach students strategies and answers to common questions on tests to help them succeed and prove their linguistic proficiency.
3. English for Specific Purposes (ESP)
ESP can be divided into a large number of subsets:
English for Academic Purposes
English for Science and Technology (EST)
English for Law
English for Medicine
ESP provides the academic skills non-native speakers will need to successfully enroll in, and graduate from, a college or university in an English-speaking country. Here, your goal as a teacher is to provide the advanced reading, essay writing, presentation, and note-taking skills students will need to successfully complete their specific studies (science and technology, law, medicine, etc.).
4. Teaching Business English Abroad
Jobs teaching Business English can be divided into two categories:
English for General Business Purposes: Teaches English topics that people in a variety of different occupations need to know, such as business vocabulary, and using English confidently in group, or professional settings.
English for Careers or English for Occupational Purposes (EOP): Divided into countless variations within itself. It is possible to study English for virtually any job; but some common courses include Tourism, Telemarketing, Engineering, Construction, Retail Sales, and the Oil Industry.
Recent decisions by the International Civil Aviation Organization require all pilots and air traffic controllers to achieve a measurable English proficiency in order to be qualified for their jobs. This has created an entirely new industry of teaching and testing for English teachers.
How to Get a Job Teaching English Abroad
With the right certifications and education, there are countless jobs teaching English abroad out there. Whether you're teaching English as a second language for new adventures overseas, or you're helping prepare eager-learners for standardized tests, the opportunities are endless. Where will teaching English as a second language take you?
Want to learn more about teaching English abroad? Download our course guide, or talk to an instructor at a free information session near you.
Written by Darvin Babiuk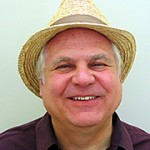 Darvin Babiuk has taught English in eight countries at the public and post-secondary school levels, as well as for a number of oil and gas majors in Canada, Japan, Yemen, Saudi Arabia, Libya, Qatar, Iraq, the UAE and Kazakhstan. He enjoys writing and a number of sports, such as kayaking and hockey. He is currently working for Southern Alberta Institute of Technology's International Projects Team on a Kazakh project, as well as being an Oxford Seminars TESOL Certification course instructor.