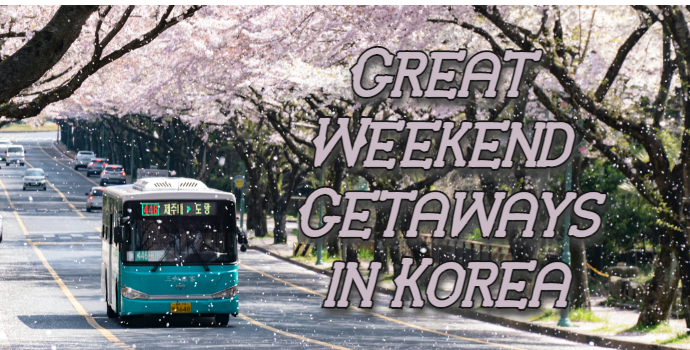 If you are an English teacher from the United States, Korea is probably one of the best places you could go. The people are wonderful, the food is fantastic, the weather is moderate, and the scenery is excellent. Once you arrive here, you may find yourself in a big city or a rural county. If you are in a large city like Seoul or Busan, you might appreciate a weekend retreat to the countryside where life is slower and people are less stressed. If you are living in the countryside, a weekend trip to see the big city and enjoy its conveniences may feel like just what you need before going back to work.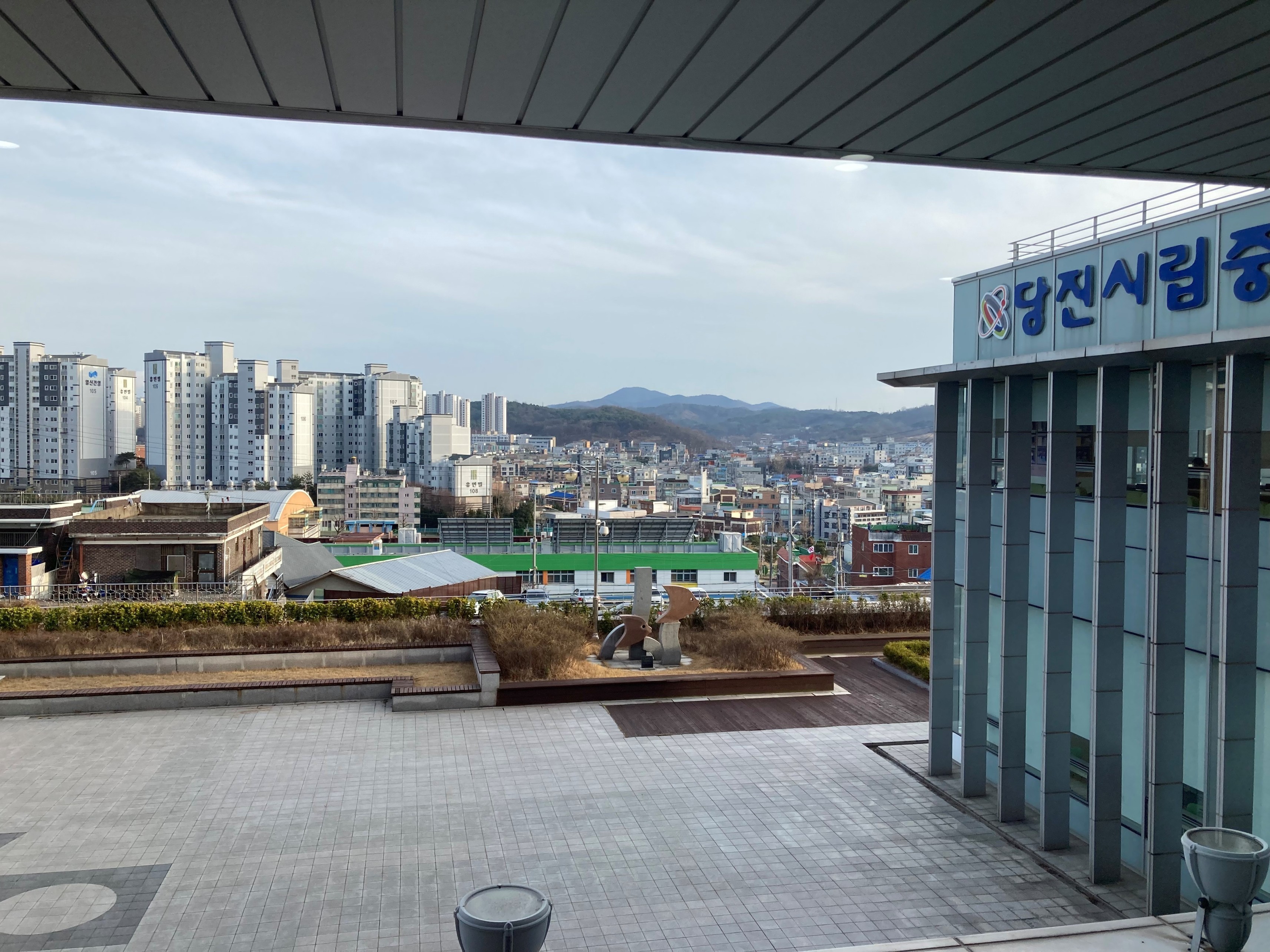 For people who are living in the large cities, the perfect place to go is a folk village (Minsok Maeul in Korean). There are many folk villages spread across Korea where you can go and see traditional Korean homes and try out Korean games and activities. You can visit for a day, and look around the estates and mansions, many of which still have people living there. There are places to play Korean games, parks, museums, and fields. The folk village I visited allowed anyone to rent traditional Korean clothing, known as Hanbok, for free. You can pose with your Hanbok in front of ponds and estates imagining yourself as a Confucian scholar from the Joseon dynasty. On special days, the folk village might have a celebration where performances are held and live music will be played. Folk villages are a must-see for anybody interested in Korean culture. My personal recommendation is Oeam Folk Village in Asan as it is not flooded with tourists.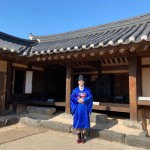 For those looking for a more historical focus, I recommend the many Buddhist temples in Korea. They are often located in secluded areas like mountains so the monks would be away from desire and want. This makes them the perfect place to go, reflect, and escape the city. Buddhism has a long history in Korea. Some temples can trace their monastery back to the Three Kingdoms period in Korea, but most were built in the Silla and Goryeo dynasties where Buddhist flourished with a few more recent from Joseon and the modern era. Because of their isolation, they were sometimes spared from Japanese destruction during the invasion, though many cultural artifacts were destroyed during the occupation. This makes Buddhist temples some of the oldest standing buildings in Korea. My personal recommendation is to visit Sudeoksa in Yesan county. Sudeoksa houses the oldest wooden building in Korea and is a head temple of the largest Buddhist order in Korea. It is unimaginably beautiful and awe-inspiring. Remember, please do not take pictures inside of the temples without express permission.
The final recommendation for a countryside escape is Hyeonchungsa, a temple dedicated to the Korean war-hero Yi Sun-shin. Admiral Yi was born in Seoul, but grew up in Asan, where the temple is located. He then passed the military exams and gradually became the leader of a naval fleet in Jeolla province. During the Imjin War, Admiral Yi was able to take command of the Korean navy after his superior destroyed his own fleet. Admiral Yi led the Korean navy to victory after defeating the Japanese in Hansan Island and Myeongnyang. Admiral Yi died fighting in Noryang, the final battle of the Imjin War, but not before decisively winning and destroying the Japanese fleet. His childhood home now celebrates his victories and displays his notes on strategy as well as his poetry. The temple has exquisite pink cherry blossoms in the spring and a serene koi pond. Make sure to take pictures in the park outside of the temple. Hyeonchungsa is the perfect place to celebrate Korea's long history.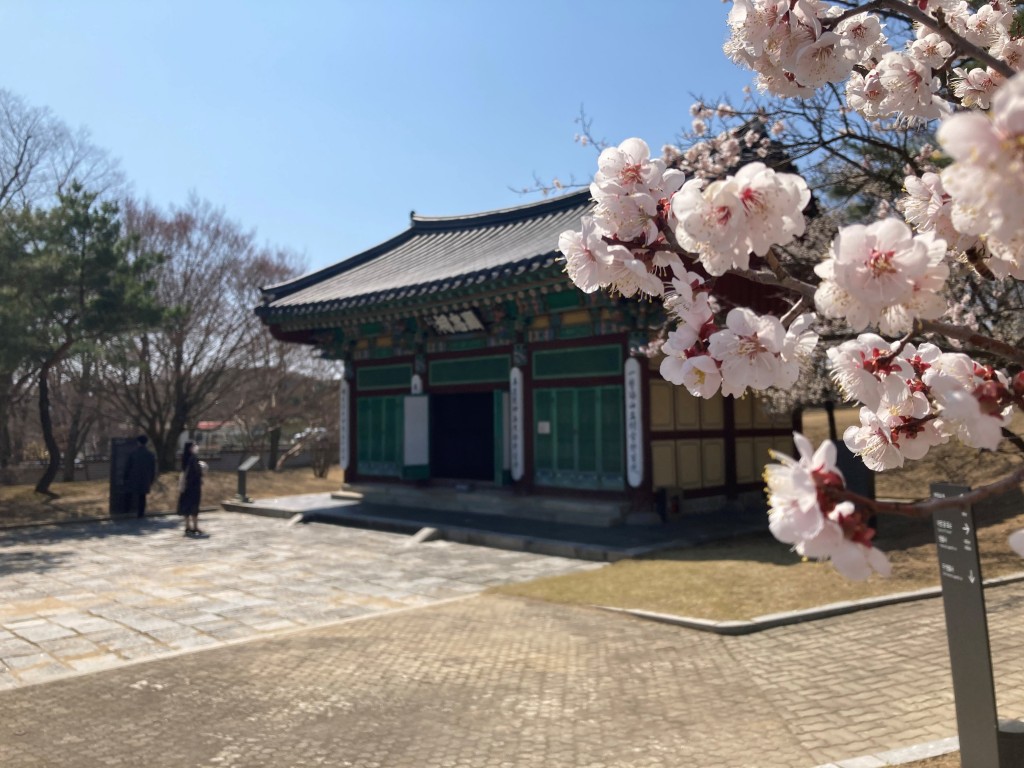 There are plenty of good places to go in Seoul and Busan, but the real gems are the locations you can find in Korea's less visited metropolitan centers. Here are three recommendations for people who are looking for the convenience of the city, but are tired of going to the same three restaurants in Seoul.
Gongju has everything. If you are looking for good food, traditional Korean culture, history, and fun, Gongju is your weekend getaway. Gongju is a mid-sized city with all the convenience of a large city like plentiful restaurants and easy access to Karaoke, but with some of the most beautiful architecture in all of Korea. Gongju was located in Baekje during the Three Kingdoms period and hosts a variety of sites that have survived from the Baekje Kingdom including the Gongsanseong Fortress, Magoksa Buddhist Temple, Gapsa Buddhist Temple, and the Tomb of King Muryeong. Gongju also has some paleolithic Koreans as well that you can see at the Seokjang-ri Museum. Be sure to visit Gongju during its Baekje festival where all of the major Baekje cultural areas hold celebrations. Gwangju is one of Korea's most populous cities and also an important location in contemporary Korean history. Gwangju is just as dense and eye-catching as Seoul, but with plenty of experiences unique to Jeonnam. Gwangju has a long and rich history in Korea, but the main reason for its international fame is its dogged resistance against the dictatorship of Chun Doo-hwan. The people of Gwangju took control of their city and ran it democratically until the government surrounded the city and violently wrested control back from the protesters. This was an important landmark in the Korean democracy movement. A memorial now stands in May 18 National Cemetery. People may visit and lay flowers as well as sing "Marching for our Beloved", a song in memory of the protesters. Outside of the contemporary, Gwangju has timeless scenery. Be sure to visit Mudeungsan National Park and get some fresh air before heading off to your next destination.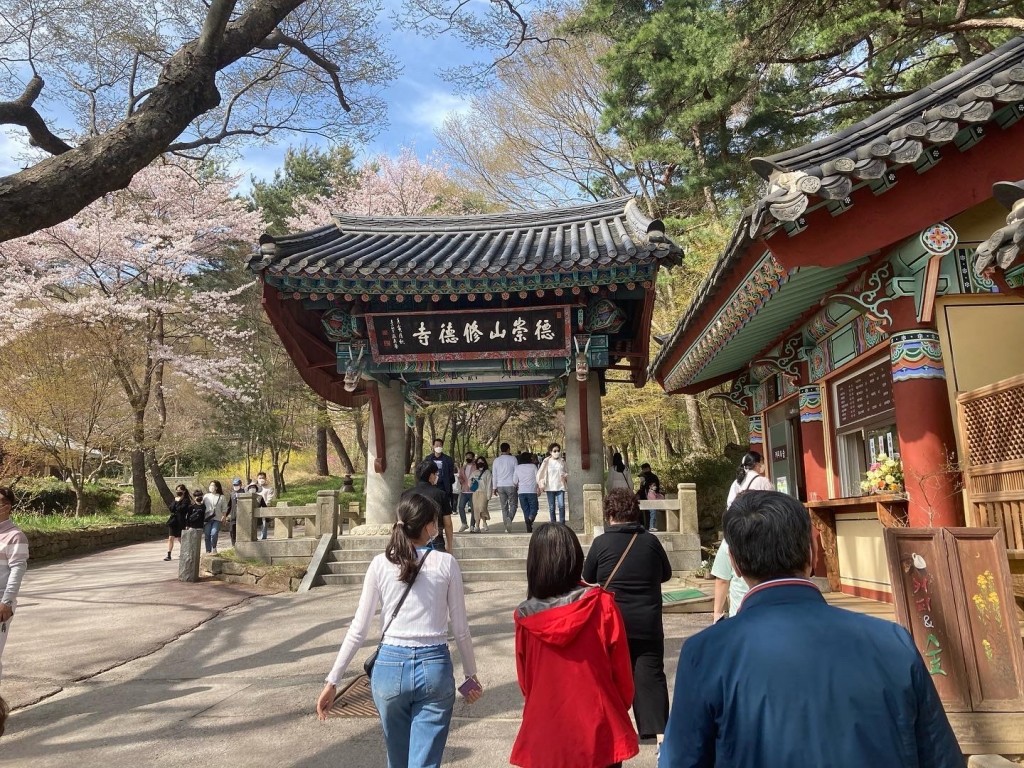 The final city I recommend is Dangjin. Dangjin has a special place in my heart even though it is not very populous or touristy. The main downtown area has all you could ask for including department stores and restaurants. The city has a vibrant market where you can buy fresh fruits and vegetables as well as meat, snacks, and used electronics. The fish market brings in fish from the nearby Yellow Sea. There are traditional markets for Korean clothes and modern suits if you are looking for something that smells less fishy. The name Dangjin harkens back to its history as a port for Chinese trade, which shows in the number of Chinese migrants. There are more restaurants selling Chinese barbecue in Dangjin than you can shake a stick at or, more aptly, than you can shake a lamb skewer at. There is even a Confucian school right in the middle of the city that was built during the Goryeo dynasty. The beach at Waemok Village and the park Sapgyoho are classics. Nanjido is an island easily accessed by ferry that has beautiful white beach surrounded by small rocky outcroppings. It is also a great place to relax and walk around. I highly recommend Dangjin for the casual traveler looking for somewhere no one else is going.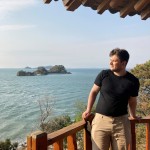 Malachy Kinney graduated with a Bachelor's Degree in Spanish Language Arts from Saint Cloud State University and, since completing his Oxford Seminars certificate, Malachy has been busy teaching English to elementary students with the Chungcheongnam-do Department of Education in Dangjin-si, South Korea. Outside of the classroom, Malachy enjoys getting out and exploring Korea on weekends, and his travels have taken him from city to countryside, and back.