In this podcast, ESL teacher Michael Adams shares how he started teaching ESL abroad, his first experiences teaching and traveling in Japan, and how exploring the mountains and deserts of Oman made his life an adventure he will never forget while teaching English in the country.
Want to learn more about Teaching English abroad? Visit a free information session near you or download a free course guide.
Video Transcription
My name is Michael. I taught for about 10 years in total. I taught in Japan, South Korea, Thailand, Taiwan, Oman, Scotland, Turkey, and Northern Ireland.
In regards to what made me want to teach English abroad, a lot of it had to do with growing up in a small town, and going to university just outside of where I grew up. After I graduated I really didn't know where I wanted to go or what I wanted to do, but I saw that a lot of my friends who I grew up with were traveling overseas and I knew that that was something that I wanted to do. And my best friend who was living in Hawaii at the time suggested that we look at teaching overseas. And since both my parents were teachers it kind of seemed quite natural for me to do.
After we made all the arrangements and went through the interview process, we ended up teaching in Japan, which was my first contract overseas. It really was my first experience with culture shock. I had traveled before but not really extensively. But having the opportunity to know that you're spending at least a year in a country, it can be very interesting for the first 3 months kind of getting your feet grounded and getting used to living overseas but that's part of what makes it so special to do so.
In regards to where I'd like to teach next, most likely I'd like to spend some time in central Asia. I do a lot of rock climbing in my free time and did a lot when I was living abroad. Not only is Central Asia an interesting part of the world but it offers some world-class climbing, so for me it seems like an excellent spot.
In regards to what was my favorite memory from teaching abroad, I would have to say that I spent a lot of time camping in the desert and in the mountains of Oman when I was out climbing, and pretty much every time I'd wake up each morning you would have camels walking through the camp site, or herds of goats, or camel herders. So when you woke up you kind of felt like you were always on this grand adventure even though it was something you were doing every other weekend. So for me that was the memory that sticks with me the most.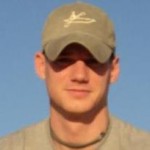 Michael Adams taught for a total of ten years in nine countries – Canada, Japan, South Korea, Thailand, Taiwan, Oman, Scotland, Turkey, and Ireland. Currently settled in Canada, he still loves to spend his free time traveling, trekking & climbing abroad. He has a Bachelors Degree, a teaching degree, and is currently in his final year of his Master's degree in Education.