Teaching English abroad is not only a great way to travel and see the world, but a great way to gain valuable experience that can open countless career doors both at home and overseas. Read on to see how teaching ESL improved my job prospects in America, and for tips on how to network and find jobs teaching ESL in the U.S.A.
When I made the choice to leave a successful but stressful job and get a TESOL/TESL/TEFL certification, I didn't have a long-term plan. I expected to go teach overseas for a few years, and see if it was right for me. I wanted to get paid to travel and help people, and I have successfully done that for almost a decade.
At the onset, I really had no idea about the ways that teaching ESL overseas would change the entire trajectory of my career, or the qualifications it would provide me when I returned home. Teaching many demographics of students has also helped me discover what kinds of teaching situations are the most rewarding for me.
Living overseas is an amazing adventure, and many people choose to remain life-long expats. They find partners, buy houses, and settle in their new countries; but it's not always permanent. Any number of things may happen to bring you back home, or compel you to return abroad for new experiences.
You've got your TEFL certification, you've got some experience, and you're home. Now what? Stay in the U.S.A.? Find new jobs teaching English abroad? Living overseas for the first time can open many doors both domestically and in other countries, providing the personal and professional experience needed to live and work practically anywhere in the world.
How I Built a Successful Career Teaching ESL
Most recently, I took a contract position as an English Language Fellow with the U.S. Department of State. This program sends qualified teachers and teacher trainers to over 80 countries around the world, for 10 months at a time, as well as contracting for shorter specialized projects.
After returning to the U.S. again from nearly a year teaching English in Vietnam, I'm beginning to reflect on the many diverse ways for people to utilize their experience and certification in the workplace. To give some ideas and examples, I'd like to share some of my own experiences, as well as several of my colleagues' and TEFL certification students' journeys.
While living and teaching for three years in Japan, I discovered that teaching was the right career for me, and got my Master's degree. When I returned to the U.S., I wanted to find a job teaching English as a Foreign Language in an English speaking country and found that there are many opportunities for TEFL certified ESL teachers with overseas experience.
I had the pleasure of working in an Intensive English Program at a university, which is the kind of program that helps students from all over the world improve their English in order to enter American colleges and universities.
I also began teaching in a Community English Program, which helps adults from the general public improve their English for whatever their reasons may be. Both of these jobs were extremely rewarding for me personally, because I have had the opportunity to work with people from over 30 countries worldwide, helping them get closer to achieving their goals. I also became a Teacher Trainer for Oxford Seminars, helping prospective and practicing teachers on their own career paths.
Available Jobs Teaching English in the US, Online, and Overseas
With developments in technology and high demand for qualified and experienced teachers, many organizations want private lessons for international students, making it quite easy to earn extra money teaching English online.
Some teachers work with English language tutoring centers, helping migrant workers, recent immigrants, or business professionals relocating to American offices.
Others go on to get additional qualifications and begin teaching in public schools, as each state has different certification requirements.
Additional certificate holders have opened their own language schools, or used their certification to get higher positions in their current educational institutions.
Some continue with higher degrees and move into administrative roles within educational programs. One person I know has applied her knowledge to become a training and curriculum development specialist for a major international order-fulfillment and shipping company.
Others have gotten quite creative, realizing there are niche markets created by the unique situation of contracting overseas, and opened an accounting firm that specializes in doing taxes for expats and international contractors.
There are even positions available within the Department of State for program administrators and regional officers.
How to Network and Get a Job Teaching English Abroad
I got involved with and began serving on the board of a local regional TESOL organization in Japan, and then again in the U.S.A. These kinds of organizations are all over the world, and are an excellent resource for networking, brainstorming, collaborating, and getting those extra 'gold stars' on your resume. I ultimately became President of a regional organization, putting together local conferences and professional development activities for area TESOL instructors.
Attending local, regional, state and international TESOL conferences gives you the opportunity to meet like-minded professionals who can be valuable connections. Knowing people in different aspects of teaching can help you get your foot in the door, or get back into a position after leaving for another overseas contract.
The pre-service and in-service teachers I certify often make solid friendships during the course and help each other with networking both internationally and domestically. Community and church-based organizations can be great resources as well, and there's always the Internet.
Living overseas showed me that teaching is the right choice for me, and has opened up international and domestic opportunities for both my education and career. It has helped me grow personally and professionally in ways I never could have imagined. Seeing the positive changes over the years in my colleagues', my trainees', and my own life has definitely proven to me that with experience, perseverance, and often a little creativity, people can achieve great careers in ESL teaching.
Written by Jessica Carroll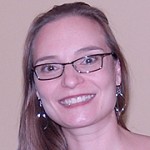 Jessica is currently an English Language Fellow of the Brunei/U.S. Language Enrichment Project for ASEAN, collaborating with the U.S. Dept. of State. She serves at Hung Vuong University in Viet Tri, Vietnam. She was an Instructor at the University of North Florida's (UNF) English Language Program, coordinated UNF's TEFL Certification and when in the US, is an instructor for Oxford Seminars. She was President of North East Florida TESOL, and taught for three years in Japan. She has BAs in English and Art History from UNF and an MAPL from the University of S. Queensland, Australia.