One of the best aspects of teaching English abroad is the number of interesting people you encounter. Since so many people worldwide study English, chances are, you'll find yourself teaching someone as interesting as a world-class organist, a logistician from Doctors Without Borders, or any number of other folks who will let you in on the secrets of the city you're living in or even become your good friends. I have been fortunate by meeting friends and making wonderful memories over the years and across the continents.
Adventures in Colombia
In Colombia, I was lucky to find friends who shared so many of my interests. For instance, one group of teachers loved to cook, especially French cuisine. I was fortunate enough to eat their creations. We also went hiking and got together to read poems and talk about favorite authors. I introduced them to Sylvia Plath, and I found out about the nueva cancion, which became a favorite style of music.  There was plenty of socializing and salsa too since one tradition in my workplace was to go out with students and teachers at the end of each course.
I had two students there who took me out to the beautiful countryside. One was a chemist, and she took me along on family trips to the mountains or the warmer regions where you could go swimming and sunbathe.
Another student I had is now a well-known cartoonist for a Bogota newspaper. Fortunately, we have kept a close relationship, thanks largely to social media.
Adventures in Spain
In Barcelona, Spain, I taught a man who had been a high-powered executive until he suffered a stroke. He needed the stimulation of studying, and since he knew English, the class served as a refresher course for him. I learned all about Football Club Barcelona and the complex rules of soccer, while I taught him about American culture and introduced him to many American films. What a great experience to learn as I taught!
Adventures in Malaysia
While living abroad, it's important to go out and make an effort to connect with people. It can be easy to slip into the expat routine, which can be fun, but it's worth it to get out. In Malaysia, I attended an international poetry reading where I was asked to read the English translation of the poet Noor S.M. What a great surprise that was! I just happened to be in the right place at the right time.
As a result, I was invited to a traditional wedding there. If I hadn't decided to go the reading, I would never have had such a great experience.
When I think back on all the wonderful students I had, I feel privileged that they shared so much of their lives and traditions with me. By putting myself out into the wide world, I have unforgettable memories and friends, some who have stayed my friends to this day.
I encourage you to start your own journey teaching English abroad and exposing yourself to incredibly fulfilling experiences. You won't regret it!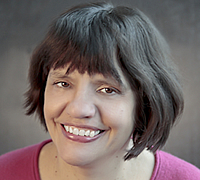 Teresa Peipins spent many years teaching in Barcelona, Spain at institutes and at the university. Her first job abroad was in Medellin, Colombia, and she never looked back. From there, she taught in Malaysia before finding a home in Spain. Presently, she's teaching at the Savannah College of Art and Design Language Studio in Atlanta and has a novel forthcoming with Black Rose Publishing.