"In Spain I'd visited Tarragona with its Roman amphitheater and Merida, with its preserved theater…Of course, Barcelona had much to offer with its location near mountains and on the sea.  Sitges, a gorgeous beach town, was half an hour away, and I hiked many of the mountains in the Pyrenees…I will always be grateful for the opportunities I had to visit so many wonderful spots in Europe." –Teresa Peipins, Oxford Seminars Instructor

Here you will find a thorough guide to what it is like living in Spain, from housing, to transportation, to food, etiquette, and culture.
Living in Spain Teaching English
Famous for the sun-drenched beaches of Malaga and Huelva, the unique architecture of Barcelona and Madrid, and penchant for a good time, Spain is a perfect choice if you like excitement, history, and the beach. The ESL market in Spain is not as expansive as in other countries, but those who do land a position will be sure to enjoy their stay. Long sandy beaches, historic sites, and paella are a few of the wonderful experiences awaiting you in Spain. If you have an EU passport, you will have a relatively easy time finding jobs once you arrive in the country.
Finding a Home in Spain
Like many countries in Europe, finding an apartment in Spain can be a difficult task. It's rare that an employer will be willing to pay for housing, unless you are applying with a homestay program. However, schools can still be a great resource to point you in the right direction. Finding an apartment in a central area of a large Spanish city will be expensive, yet it will relieve any worries concerning transportation.
Depending on the area where you live, many Spanish apartments are older and lacking in modern conveniences, such as air conditioning, heating, elevators, or Internet. The more modern conveniences that are available in an apartment typically have a direct correlation to the cost of the apartment.
Flying to Spain
With the number of people interested in teaching English in Spain, employers do not feel the need to compensate teachers for airfare. Many airlines travel directly from major cities in the US to Madrid or Barcelona, although they can be pricey. Other options include flying to a major airport on the Atlantic side of Europe and transferring to a flight heading to Spain from there.
Technology in Spain
For the most part, cell phone, high-speed Internet, and paid television services are all available within urban regions of Spain. Certain rural areas lack some electronic conveniences that Americans live with every day. If you hope to bring electrical appliances with you, ensure the appliances can operate at 220V, and purchase a Type C plug adaptor.
Health Care Benefits When Teaching English in Spain
The Spanish people are covered by a universal healthcare system called the Sistema Sanitario Público. In addition to the public healthcare system, many use private clinics located throughout the country. User fees for these clinics are paid out-of-pocket or through private health insurance.
EU citizens are covered under the Spanish healthcare system, while teachers from outside nations (unless stated within your contract) will need to pay for any medical services out of their own pocket. It is recommended that you buy private health insurance. Even if covered under the Sistema Sanitario Público, you will still need to pay dental and prescription costs.
Transportation in Spain
The transportation system in Spain is very extensive, making travel throughout the country quite easy. Consider the following options to safely get you to your destination:
Taxi
Most cabs in Spain do not have meters in their vehicles. Rates are decided by city officials and displayed on the cab, allowing for some of the cheapest taxi prices in the world.
When a taxi is available, the driver will display a green sign or shine a green light on the car's roof. Many restaurants and bars encourage their patrons to ask a staff member to call a cab on their behalf to ensure that customers arrive home safely. Beware of taxi drivers who charge extra fees for excess baggage, traveling at night, and other unusual charges. Drivers often target tourists and other foreigners for extra money.
Train and Subway
Many Large Spanish cities like Barcelona and Madrid have subway systems. Subways in Spain are very similar to American ones. Color-coded maps can be found in transit stations, making it easy to find your way around.
The railway is another important element of Spain's transit system. Most urban dwellers have access to light rail to travel around cities. Railroads cover most of the nation, allowing commuters to travel from cities to rural regions and to France, Portugal, and Morocco, via an undersea tunnel.
Bus
Most cities in Spain have public bus transit. In order to fit more commuters, buses usually do not have many seats, so riders may have to stand. Spending 1.20 EUR to ride a city bus is typical.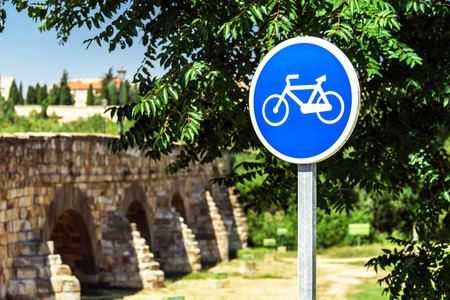 Bicycle
With more people around the world becoming concerned about the environment, riding a bike is appealing to many in Spain. Biking through city streets is an excellent way to learn about your surroundings, and take in the sights and smells of Spain. Many bicycle enthusiasts travel to Spain to tour through the various regions.
Motor Vehicles
Applying for a driver's license in Spain can be difficult. All non-EU citizens must go through a lengthy application in order to get a Spanish driver's license. For this reason, many choose instead to simply use public transit.
If you wish to drive in Spain you will need to obtain an International Driving Permit (IDP) prior to leaving for Spain, and take out a Frontier Insurance Policy. As requirements can change, contact the Spanish Embassy to confirm regulations.
Once an IDP has expired, you will need a Spanish driver's license. To obtain one you must take a driving course, a vision and medical test, a written exam, and an in-car test.
Etiquette in Spain
Two to four-hour lunch breaks (called siestas) are common in Spain. However, since joining the European Union, many large companies and government branches are eliminating the siesta tradition to match the business schedules of other European nations.
General Etiquette
Kissing on the cheek is a common greeting for women in Spain. Remember to always kiss the right cheek first.
It's normal for people to greet those around them and strike up conversations with strangers. So don't be surprised if people say 'Hola' or 'Buenos días'. Not replying is considered to be very rude.
The Spanish stand close to one another when talking, so be aware if you are used to more personal space.
It's considered rude to use a business's washroom without purchasing anything.
Business Etiquette
Dressing well is very important. Don't be fooled: even if the dress code is outlined as casual, dress professionally.
In business settings men often have the word 'Don' inserted before their first name and for women to be referred to as 'Doña' as a way to show respect.
Spaniards tend to prefer to do business with people they already know. For this reason, building long-term business relations is an essential to succeeding in Spanish business.
Dining Etiquette
If possible, never deny someone a business meeting held over lunch. The Spanish take their food seriously and some of the most important business meetings happen while eating.
Keep hands on the table at all times. It is considered rude to place hands under the table while dining.
When dining with Spaniards, be sure to keep schedules open. Meals in Spain are long events meant to not only fill the stomach but also to serve as an outlet for conversation. It is common for meals to last for hours.
What to Eat in Spain
One of the great things about teaching in Spain is the food. Spain is surrounded by water, and as such, many Spanish dishes contain seafood. With much of Spain's culture being centered on its food, you can expect many long meals enjoying foods like gazpacho, calamares, jamón serrano, and many tastier treats. From Catalonia to the Canary Islands, each region of Spain adds their own spin on Spanish cuisine and offers dishes truly unique to their region.
While breakfasts are often simple, the real eating begins during lunch when the siesta begins. Most dishes in Spain are not shy on olive oil and garlic. When the siesta time arrives, the streets are filled with fragrances circulating from nearby restaurants and tapas.
Some of Spain's more popular dishes include:
Calamares - Fried squid
Shellfish
Gazpacho - Cold tomato soup
Jamón Serrano - Cured Ham
Tortilla de patatas - Potato omelette
Arroz Con Leche - Rice pudding
Types of Coffee in Spain
Spain is also famous for its coffee.  So coffee addicts should be sure to indulge in the wide variety of coffee available throughout Spain. See the list below for a few examples of how coffee is served in Spain.
Café con leche - Literally translated to 'coffee with milk', this drink is made of half strong coffee and half hot milk.
Café solo - This is the cup of choice for North Americans who enjoy their caffeine. There is no milk in this drink, only 100 percent Spanish brewed coffee.
Café cortado - The Café cortado is a popular drink amongst Spaniards, which consists of hot coffee with a shot of milk.
Climate in Spain
For a country of its size, Spain has a diverse climate that can be broken up into three types: Mediterranean, Oceanic and Semiarid.
Mediterranean Climate: Covering areas of continental Spain and most of the Southern and Eastern coasts, the Mediterranean climate produces hot, dry summer months and cold, wet winter months, similar to San Francisco.
Oceanic Climate: The Oceanic climate can be found in Northern regions of Spain near the Bay of Biscay and the city of Bilbao. Temperatures do not vary as much from summer to winter. This climate zone covers most of Western Europe, including the United Kingdom.
Semiarid Climate: The semiarid climate can be found in southeastern Spain, in the provinces or Alicante, Murcia and Almeria. This region is known for having a sub-desert climate, with very little rainfall.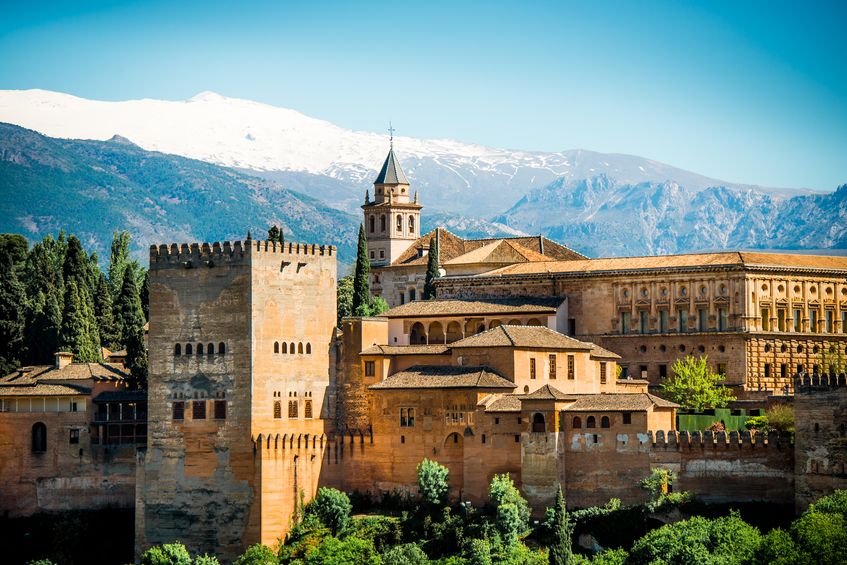 How to Get a Job Teaching English Abroad
While finding positions in Spain can be difficult, teaching in the country offers a fantastic opportunity to explore the rich culture and breathtaking vistas. Oxford Seminar's Job Placement Service provides assistance with finding teaching jobs at ESL schools in Spain and around the world. We have formed partnerships with language schools worldwide that are searching for certified ESL teachers. Our Job Placement Advisors provide timely job placement assistance to help make your experiences abroad as rewarding as possible.
Learn more: