Follow Magda and Brent as they travel abroad on an epic journey through Asia, the Middle East and Europe!
Over the next several months, Magda, an Oxford Seminars TESOL/TESL/TEFL Course graduate, and Brent, an Oxford Seminars instructor, will be on the adventure of a lifetime. Follow them to see blog posts, photos, and videos of every new adventure they share and stay tuned for more info graphics as their journey takes them to exciting destinations around the world!
Check out the info graphic below for an overview of the Asian leg of their journey, with stops in Taiwan, Vietnam, Laos, Cambodia, Thailand, and Myanmar!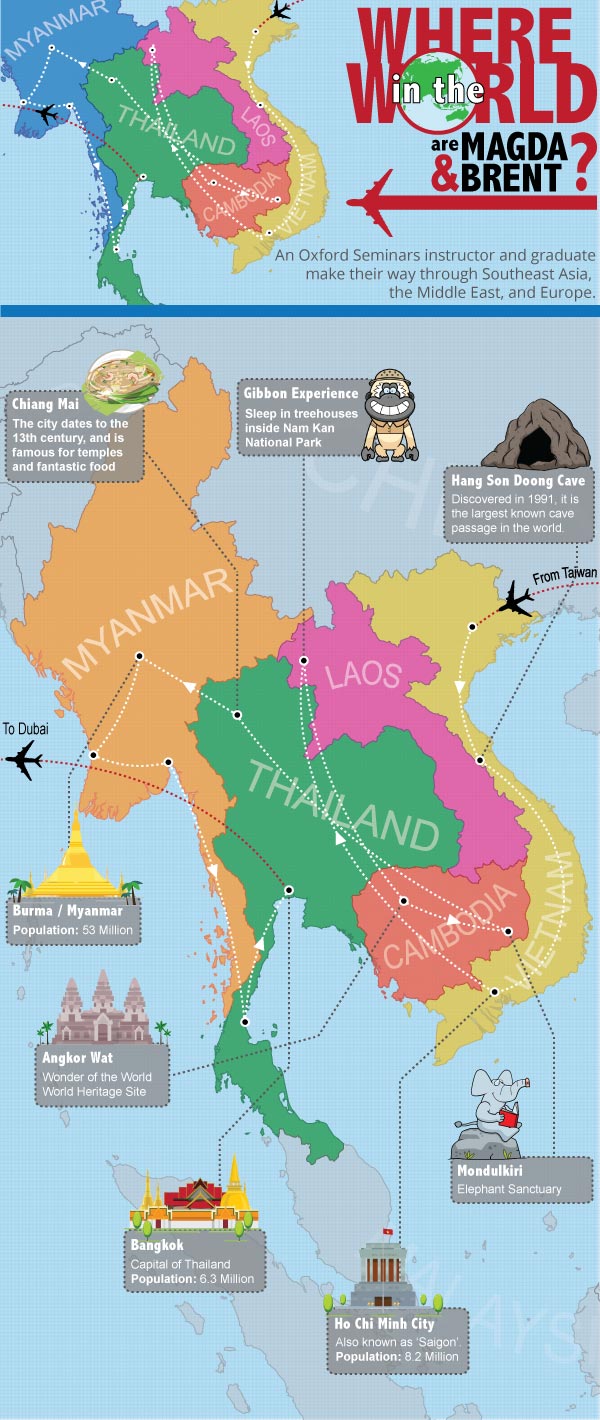 Sign up below to receive email updates whenever Magda and Brent post new content as they a travel abroad, or follow Oxford Seminars on Facebook, Twitter, Google +, Youtube, or Pinterest to see updates about their motorcycle trek through mountainous northern Vietnam, zip lining through the trees with gibbons in Laos, exploring active volcanoes in Iceland, and much more as they  journey across a dozen different countries in between ESL teaching contracts in Taiwan and the Czech Republic. Live life. Love life.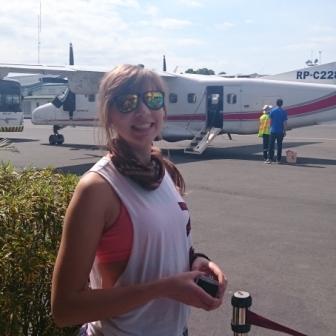 Magda is an Oxford Seminars graduate with an honors degree in biological sciences. She loves traveling and has been to nearly twenty countries, with plans to see them all! She spent a year and a half teaching English and Science in Incheon, South Korea, and is looking forward to many more opportunities to teach and travel abroad on the horizon.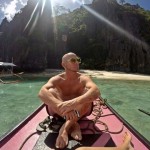 Brent has been involved in ESL as a teacher, Oxford Seminars TESOL/TESL/TEFL instructor, and writer for much of the past decade. His teaching exploits have taken him to South Korea, the Czech Republic, and most recently to Taiwan. As both a teacher and avid traveler, he looks forward to every opportunity to explore new cultures, sample new cuisines, and meet new people. There's no better way to see the world!