So, you're thinking about taking the leap and teaching English abroad and start exploring the World. What can you expect after this experience of teaching abroad? What will you gain from a year or more living far away from your home? Here are some of the biggest reasons to consider teaching English abroad:
Enhance Your Resume
In this competitive economy, you'll return home with experience many employers find desirable. We're living in a multicultural world; having experiences in another country means you have a deeper understanding of another culture. You'll have proven yourself to be adaptable by working in a different environment. Teaching English overseas shows that you're open-minded and brave enough to be willing to try living in a foreign country, not just traveling and moving around from place to place. You've made a commitment to understanding this new land you've chosen.
Learn a New Language
You may have picked up some language skills which are increasingly in demand in many jobs and positions. You may have also struggled learning how to cope with shopping, cooking, and dealing with bureaucracy in a country where these everyday things maybe seemed complicated in the beginning. You can be proud of the simplest of actions like putting together a meal for friends or opening a bank account.  Managing all these tasks show your independence and maturity – you are a true citizen of the world!
Save Money and Pay off Loans
Depending on the country where you were teaching, you may have saved money to help defray the costs of your college loans. Most likely, you lived in a country where health care was included in a work contract. There may be additional benefits like paid holidays and even housing.
Travel and Learn About a New Culture
What about the less tangible, but no less important benefits? Perhaps you'll have the experience of living as a member of a minority in a country. This can give you empathy for immigrants and refugees in your own country, which may be changing in terms of population. In a less dramatic way, you may experience what it is to be an outsider. This can give you insights into the workings of your own country and those places you visit. You can see it all with a critical eye and pick and choose those aspects you find to be the most positive.
Best of all, you can find the joy and excitement of the new experiences you have and the places you can explore. There can be beauty in the differences from what is familiar to you. You may discover the glory of a desert landscape or the bustle of a huge Asian city. The possibilities are endless. All this is around you just waiting to be discovered and appreciated.
Learning the culture, history, and language of your new country may bring a lifelong interest in travel. It may even make you appreciate your own homeland more than ever. But you will have a deeper appreciation. You may question the why of your own routines when seeing the different ways people in different cultures celebrate events, prepare special dishes, or even schedule their days. Your life may have gained a color and excitement; you'll have stories to share with friends and family. You may develop a love for kimchee or mooncakes or carry with you the memories of these precious days spent living and learning a new way of seeing the world.
Want to learn more about what it's like to teach English abroad? Visit a free information session, or download our free course guide.
Written By Teresa Peipins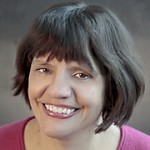 Teresa Peipins spent many years teaching in Barcelona, Spain at institutes and at the university.  Her first job abroad was in Medellin, Colombia, and she never looked back.  From there, she taught in Malaysia before finding a home in Spain.  Presently she's teaching at the Savannah College of Art and Design Language Studio in Atlanta and has a novel forthcoming with Black Rose Publishing.