So you're teaching English overseas and it's your first day in the classroom, what do you do? If you have a TESOL Certificate you will have plenty of materials to get started, but if you're still nervous here is a list of four tips to help you get started.
Best ESL Teaching Tips for Your First Day of Class
1. Ice Breakers
If you're teaching adults, the first thing you want to do is get to know them. Simple introductions are important. Students will want to know something about you and what brought you to their country. You will want to know something about them beyond their names and professions or studies. Try an ice breaker. There are many classic ones that are used in a variety of academic and business settings. One of my favorites is "Find Someone Who" where you make up a list of situations or assumed facts about your students and you set them off to find the person who has climbed a mountain or has two sisters.
An added benefit to the exercise is you can use it to work on the grammar of question formation. Two truths and a lie is another good one. Ice breakers can be funny or serious depending on the makeup of your class.  After the activity, you'll learn something about your students and they about you.
2. Establish Rules
If your class is composed of children or young adults, you may want to begin with a series of classroom rules to follow so that discipline won't be an issue later on. Remember you want to find a happy medium, neither too lax nor too strict. Sometimes younger students cram in English classes after an already full day at school. That means the lessons have to be engaging enough to keep their interest if they arrive to class already exhausted. Never let the class get out of control. This will depend entirely on the country where you are teaching. When teaching English in Spain, I had to keep games for the very end of class or the kids would go wild.
3. Make Your Students Comfortable
Enough can't be said about the importance of creating a comfortable atmosphere in your classroom and establishing a connection with the students. Sometimes something as simple as changing desks or tables around in a semi-circle can foster communication. You also want to make sure you are approachable so the students feel comfortable asking questions in class and not feel embarrassed if they don't understand a point. The same applies to you the teacher. You may be stumped by a question. That is normal. Just tell the student you will research the answer and get back to her. If the students connect with you and each other, they are more likely to continue studying especially if they are adults with many outside responsibilities.
4. Don't just Entertain
There is a fine line between teaching and entertaining. You want to make sure you are teaching concrete skills and the students are aware of what skills you are presenting. One simple way to do this is to write the objectives of the day on a whiteboard or whatever format you have. This way the students know what to expect. This doesn't have to be a detailed in depth explanation but something they can understand like "habits in the past" or "vocabulary for travel". Another way to make sure everyone is on track is to ask them at the end of the class what they have learned.  They can write this down in a notebook or express it verbally to you or to each other.
Your first days teaching English abroad may be nerve wracking but they will be exciting too. Teaching ESL gives you the opportunity to meet interesting students, and gives you the important role in helping them reach their goals.
Want to learn more about what it's like teaching English overseas? Visit a free information session, or download our free course guide.
Written By Teresa Peipins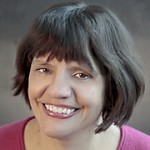 Teresa Peipins spent many years teaching in Barcelona, Spain at institutes and at the university.  Her first job abroad was in Medellin, Colombia, and she never looked back.  From there, she taught in Malaysia before finding a home in Spain.  Presently she's teaching at the Savannah College of Art and Design Language Studio in Atlanta and has a novel forthcoming with Black Rose Publishing.